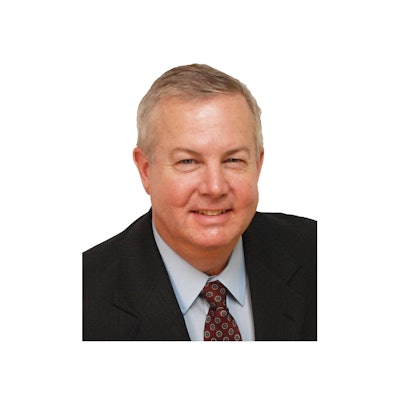 Manufacturers of Class III medical devices are, hopefully, breathing a sigh of relief after the recent scurry of activity leading up to this year's deadline for meeting the FDA's Unique Device Identifier (UDI) regulation. Now they can relax, right? Well, odds are, most of them also make Class II devices, and maybe even some that are "life supporting and/or life sustaining" as well, which means the march toward the next UDI deadline needs to start all over again.
Fortunately, the experience gained by those who faced this first deadline can help guide them when they need to meet the next one Sept. 24, 2015.
The FDA is also responsible for enforcing the Drug Supply Chain Security Act (DSCSA), which has its own series of escalating deadlines. The first deadline for that law is Jan. 1, 2015. Companies that make, repackage, distribute and/or dispense devices and drugs are facing both sets of requirements and deadlines. How will the FDA treat the enforcement of these two regulations?
The UDI rule is a regulatory text developed by FDA staff under the authority of the Food and Drug Administration Amendments Act (FDAAA) of 2007—an act of Congress—while the DSCSA text is itself an act of Congress. That difference will likely lead to differences in the way the FDA implements and enforces the two regulations. Because the FDA developed the text of the UDI regulation, the agency should have greater authority to make use of "enforcement discretion" with parts that turn out to be unexpectedly and unnecessarily complex or difficult to implement.
In contrast, the FDA may not have that same flexibility when it comes to implementing and enforcing the DSCSA, because the text was provided to it, as is, by Congress. There are no provisions that give the FDA discretion over its implementation beyond a few fixed exceptions and exemptions. For that reason, the FDA will likely feel bound to enforce even those provisions that are eventually found to be unnecessarily difficult.
FDA fine-tuning of the UDI rule will be a much easier process than fine-tuning of the DSCSA for this same reason. As a result, look for UDI implementation to get smoother, where DSCSA implementation will remain rigid. The impact of the DSCSA is deeper and the costs of meeting it will be greater than UDI for most companies.
In the long term, both regulations will benefit patients by helping to ensure they receive properly sourced, legitimate drugs and devices that are not in recall. UDI will enable the FDA to improve their post-market surveillance, which will improve the detection of devices that have design or manufacturing flaws. DSCSA will enable more rapid and complete investigations whenever suspicious drugs are found, which will reduce the number of patients impacted.
Meeting new regulatory requirements is never easy, and that goes double for companies facing both of these new regulations.