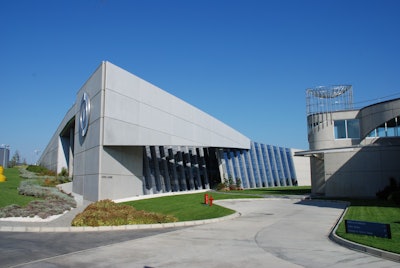 For Istanbul, Turkey pharmaceutical company Abdi Ibrahim, its business focus centers around the "healing journey." The company produces antianemic, antibacterial/antiviral, dermatology, endocrine, metabolism, gastrointestinal, cardiovascular, NSAI and myorelaxants, ophthalmology, central nervous system, respiratory and urogenital system products, as well as food supplements, vitamins and minerals from 13 different therapeutic areas.
Founded in 1912, Abdi Ibrahim began as a small pharmacy to the point where today it describes itself as the country's pharmaceutical industry leader. Abdi Ibrahim operates in 10 countries beyond Turkey. Its portfolio exceeds 180 brands and more than 350 products, which it exports to 50 countries ranging from Canada to the European Union member states, from North Africa to Asia.
With the February 2019 EU Falsified Medicines Directive (FMD) deadline fast approaching, Abdi Ibrahim needed a provider that would enable them to become compliant by the deadline and fulfil its need for new, modern technological operations with data integrity at its core.
After an in-depth review, analying several industry products and providers, Adbi Ibrahim selected rfxcel to implement and support new compliance management and serialization processing software to ensure full compliance with current and future international legislative requirements ahead of the 2019.
The selection of rfxcel was made due to its rich functionality and Single Tenant private cloud deployment, full-service implementation methodology, flexibility, speed and competitive pricing.
Rumeysa Tanrikulu, Abdi Ibrahim's Information Systems Supervisor, explains,"It was really important for us to implement a software solution that was single-tenant rather than multi-tenant. rfxcel was one of the only single tenant providers that offered a bespoke service at a reasonable cost. What's more, the team at rfxcel was direct, clear and extremely helpful, answering all the questions we threw at them."
She adds, "The team was friendly and driven not by the sale, but by the benefit they could bring to the business. For us, given the weight of responsibility we feel we carry in improving the health of the population we serve, their company ethos was very much aligned to ours. So far, our relationship has been honest, collaborative, and we have full visibility of the implementation process that will help ensure not only regulatory compliance, but a future-proof supply chain that is built upon the foundation of data quality."
Adbi Ibrahim is currently in mid-implementation of the system, aiming for the compliance management and serialization processing software to go live this October.