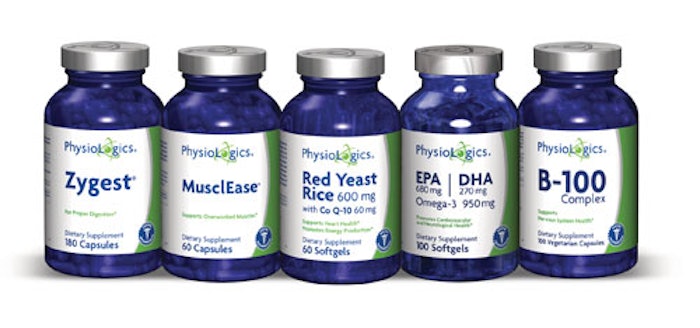 For more than 20 years, this line was packaged in white, high-density polyethylene wide-mouth rounds, similar to many products in this industry. To differentiate its line in a competitive marketplace, and to demonstrate an environmentally friendly focus, PhysioLogics worked with O.BERK and made the switch to wide-mouth rounds in cobalt blue glass, which is non-leaching, non-porous and odorless. New labels were produced that complement the cobalt blue glass bottles.

The unique aspect of PhysioLogics' packaging solution was the unishell silver metal cap with an embossed logo and heat-seal liner. It provides one level of tamper-evidence; a cellophane band provides the other. This is the first time that this process was accomplished, and it took nearly a year to produce the type of metal closure and liner that was required to meet PhysioLogics' quality standards.

PhysioLogics is a division of Natures Bounty, Inc., produces more than 200 products with state-of-the-art controls of the highest standards in both the lab and manufacturing environments. The company's supplements are used for a variety of health issues, including cardiovascular, digestion, joint, vision and bone support.
Companies in this article