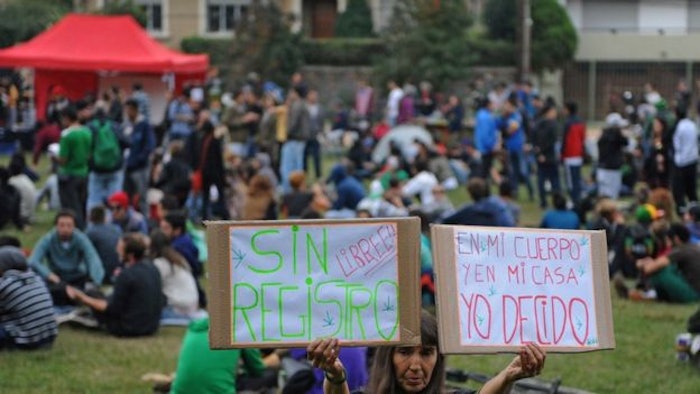 Uruguay stands above the rest of the world when it comes to the legalization of marijuana. In 2013, the country put into motion a law that fully legalized the trade of cannabis. A recent BBC article noted the final step of their pioneering process: becoming the first country in the world to sell cannabis in pharmacies. But there are some strings attached.
The new law requires buyers, who must by Uruguayan citizens or permanent residents, to sign up to a national registry. This allows them to purchase up to 40 grams per month at the price of $1.30/gram. All marijuana must be grown on state-supervised fields, but the law also allows users to grow their own at home, or through co-op clubs that farm it.
The Uruguayan government has experienced "an avalanche of users" signing up, but has faced some reluctance from buyers complaining about the monthly limits and the invasion of their privacy.