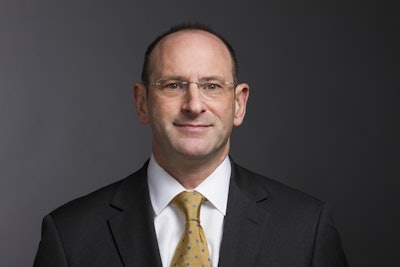 Pity poor dietary supplements: They're regulated, but misunderstood. It's true that dietary supplements, which are ingested by mouth as is food, have a wide variety of claimed effects on health, as do drugs. It's also true that too many people still use the utterly false term "unregulated" when discussing dietary supplements.
How dietary supplements are regulated represents something of a logical compromise between new drugs and new foods. New drugs require FDA approval of their indication and labeling and manufacturing process before marketing. New foods do not. Dietary supplements don't require approval before marketing, but their makers are required to assure the ingredients are safe and manufactured and labeled correctly, and have to have substantiation for any claims they make.
This regulatory arrangement contemplates FDA taking action against allegedly violative supplements after they hit the market, rather than checking them out beforehand. It's always tricky to try to attribute one or another motivation to Congress, but a key driver behind setting up dietary supplements for this type of regulation was almost certainly the fact that in most cases supplements are safe to consume. As a result, makers of supplements, and consumers, get more freedom in terms of getting to market, but it places the onus on FDA to police the marketplace and act against products that the agency thinks are unsafe or are making unlawful claims of effect.
The agency recently made headlines in that direction. FDA announced in November a huge sweep against 117 companies. Working with the U.S. Department of Justice and even the IRS, the agency took criminal and civil actions against manufacturers and distributors of a range of supplements.
Among the actions was an indictment of a Dallas, TX maker of workout and weight loss supplements alleging "a conspiracy to import ingredients from China using false certificates of analysis and false labeling" and then lying about "the source and nature of those ingredients," telling retailers and wholesalers the products were derived from plants when in fact they were synthetic. The company allegedly promised to stop selling a particular product that was subject of safety issues but instead kept selling it.
The sweep also resulted in a complaint against a New York/New Jersey-based company for allegedly marketing supplements not made in accordance with current Good Manufacturing Practices and which were marketed with improper claims of effect on disease.
In addition to these kinds of enforcement actions against supplement makers and packagers, FDA regularly communicates directly with consumers its concerns about some supplements. The agency says it, "continues to warn consumers about the risks associated with some over-the-counter products, falsely marketed as dietary supplements, which contain hidden active ingredients that could be harmful." FDA says it has warned consumers about more than 100 products, most of which claim effects of sexual enhancement, weight loss, or bodybuilding.