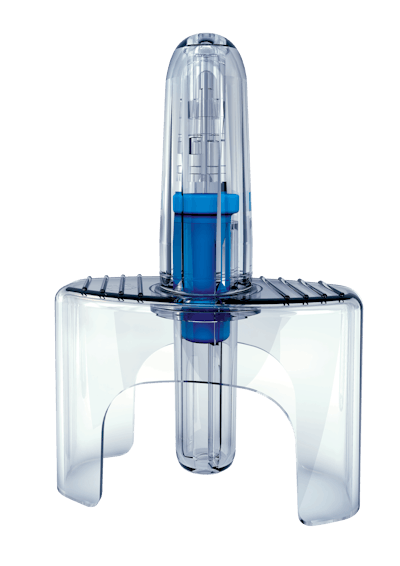 Aptar Pharma, a provider of drug delivery devices and part of AptarGroup, has released its Unidose Liquid System device which is designed to deliver Tosymra (sumatriptan) Nasal Spray 10mg, for acute treatment of migraines in adults.
Tosymra was approved by the U.S. Food and Drug Administration (FDA) in January, 2019 and is being commercialized by Upsher-Smith Laboratories, LLC.
Tosymra nasal spray is formulated using a proprietary excipient made to achieve blood levels
similar to a 4-mg sumatriptan subcutaneous injection. Aptar's Unidose device is meant to deliver one dose of Tosymra as a single spray to provide a convenient, patient-friendly delivery approach.
Aptar's Unidose System is a single-use, ready-to-use, one-step nasal delivery device which is designed to deliver a liquid or powder formulation. Patients should be able to press a small plunger on the bottom of the device to release the drug in a single shot into the nose, where the drug should be quickly absorbed via the nasal mucosa.
Companies in this article