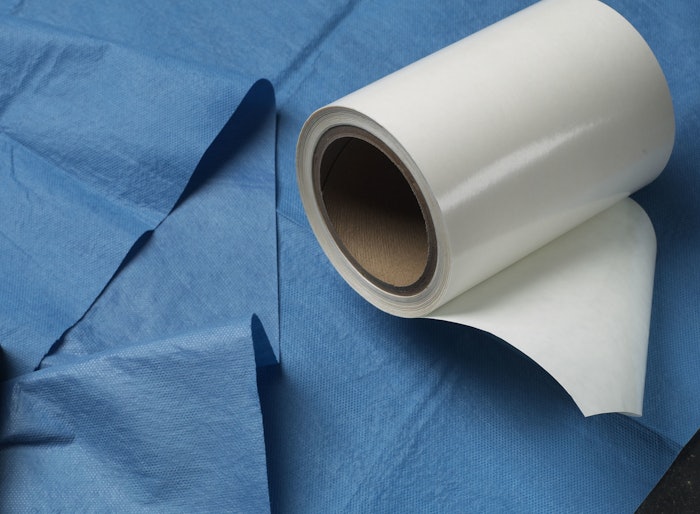 Mactac® Medical Products, a provider of medical adhesive systems for more than 25 years, has expanded its Acrysure Next Gen™medical tape product line with the addition of two new clear, double-coated film tapes.
Mactac's Acrysure Next Gen product line is a proprietary, solvent-free, skin-friendly acrylic-based adhesive system that delivers non-migratory and ultra-low outgassing properties, excellent adhesion and clean removability.
Like all products in the Acrysure Next Gen product line, the two new double-coated tape additions—TM8510 and TM8520—have been approved for direct skin contact in accordance with International Standard (ISO-10993) guidelines. Additionally, they tout superior adhesive clarity.
Used for applications that necessitate sustained skin contact, TM8510 and TM8520 exhibit low residue chemical activity, good adhesion to a range of surfaces and excellent cohesive strength.
Examples of product applications, include the following:
Wound care
Medical device assembly
Surgical drapes
IV securement
TM8510 is a clear polyester film coated on two sides with 1.8 mils of adhesive. TM8520 is also a clear polyester film, but coated on two sides with 2.4 mils of adhesive. Both products are protected by a 72# white polycoated Kraft (PCK) liner.
Acrysure Next Gen medical adhesives are latex-free and stable after exposure to any type of sterilization, including, Gamma, EtO autoclave and e-Beam. They feature a two-year shelf life.
Companies in this article