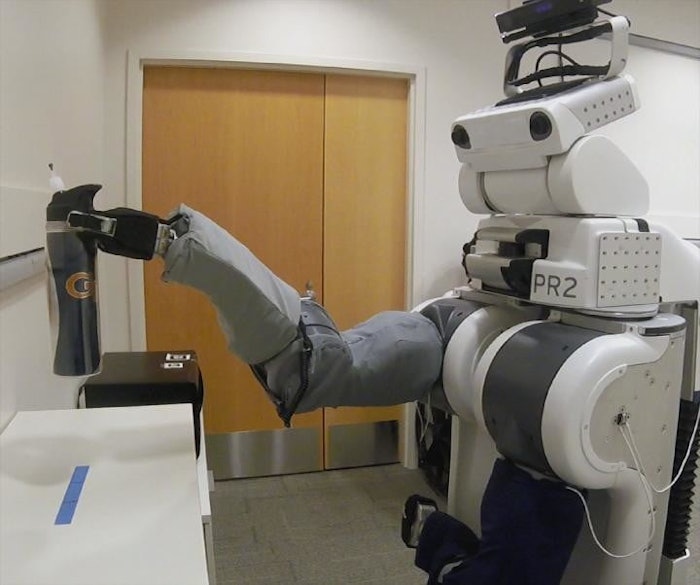 If you're a fan of Arrested Development, you're already familiar with the concept of a body surrogate. A recent Digital Trends article discussed a real world surrogate scenario in which robots assists humans with disabilities. A team at Georgia Tech developed the robots, which feature wheels, a head, and two arms capable of manipulating objects like water bottles, washcloths, hairbrushes, or an electric shaver.
The robot is controlled via already-established assistance technologies such as eye and head tracking. Cameras in the robot's head create a "robot point-of-view" on the interface, making it easier for the user to control.
"Our results suggest that people with profound motor deficits can improve their quality of life using robotic body surrogates. We have taken the first step toward making it possible for someone to purchase an appropriate type of robot, have it in their home and derive real benefit from it," said Phillip Grice, a recent Georgia Tech Ph.D. graduate who worked on the robots.