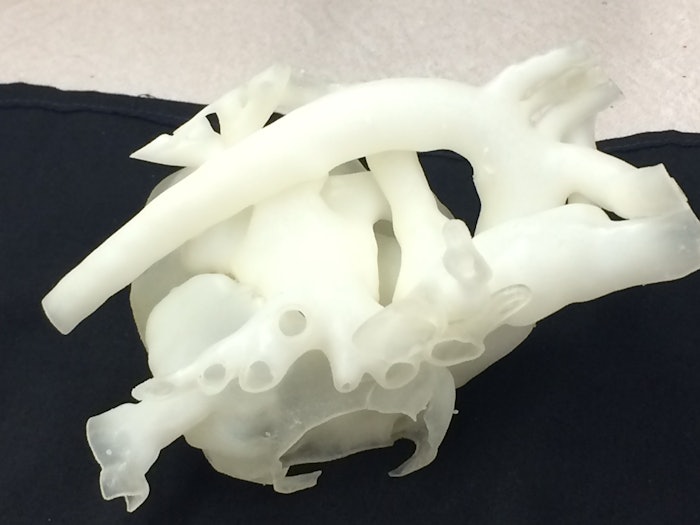 Any cardiac procedure is complicated with no margin for error, but Stratasys, the 3D printing and additive manufacturing company, has a solution to give doctors the upper hand. The company just announced open enrollment in a trial that will test 3D-printed hearts used to assist physicians plan for cardiac procedures. 3DHEART stands for 3D Hearts Enabling A Randomized Trial, and is a randomized single-blind clinical trial that will assess the product's performance on 400 pediatric patients.
"This study is incredibly important because it will finally quantify what we know from firsthand experience: 3D printed patient-specific models improve surgery, improve outcomes and result in lower treatment costs," said Dr. Yoav Dori, Pediatric Cardiologist, Children's Hospital of Philadelphia. "If we can empirically demonstrate this, it will be a game-changer for treating not only children with congenital heart defects, but patients across the board."
The study will take place in up to 20 locations in the United States, and focus on pediatric congenital heart patients who need complex two-ventricle repair. OpHeart, a nonprofit aimed at increasing the survival rate of kids born with life threatening heart defects, will manage the study.