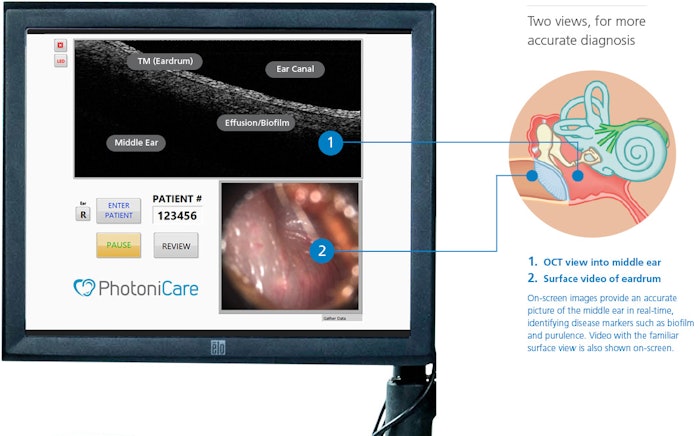 Every few months, MedReps.com publishes a list of the top startups in the medical device industry. Here are some of the most interesting companies at the forefront of medical innovation.
Ear infections affect 80% of children, yet current diagnosis tools are outdated. Until now, physicians depended on devices that enabled them to view the surface of the eardrum, but not the middle of the ear where infections occur. PhotoniCare has developed a hand-held imaging tool called ClearView that employs light-based technology to see through the eardrum for diagnosis. They're hoping to expand this technology to other areas of pediatric diagnostics including eye, skin and mouth.
Everyone knows nerves send electrical signals to the brain, but what if they could send this information directly to doctors? NERv has developed implantable biosensors that operate from within the patient to monitor the body post-surgery. The data is collected and feedback reported directly to the physicians in real-time. The goal is to replace large cumbersome medical equipment with tiny biocompatible and biodegradable sensors.
Electronic health records are nothing new in the healthcare space, but lack of interoperability is a major hurdle. Redox tackles this issue by integrating cloud-based healthcare applications so doctors can securely access the information they need. They bridge the gap between health systems and the cloud by working with current EHRs and speeding up integration projects.
Blood pressure fluctuates based on activity, but is only tested momentarily with the archaic inflatable cuff. Blumio is hoping to change that with their adhesive sensor that uses radar technology to continuously measure blood pressure throughout the day. The San Francisco based startup is looking to launch their product in 2017 with a price tag between $200 and $400.