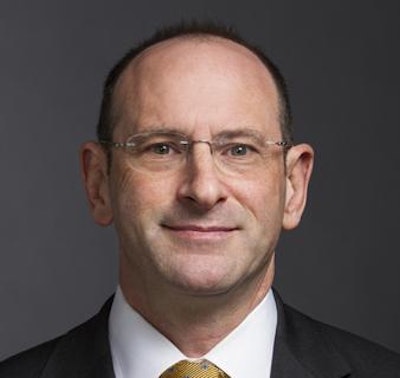 As your Mom may have advised, sometimes, it's best to write a nice letter.
When FDA thinks a medical product isn't being used as safely as possible, it has at its disposal a direct communication method: It can write a letter to medical providers using the product.
In early August, FDA announced that it had written to health care providers to help assure that the providers were not overdoing their reliance on "rupture of membranes tests" for assessing when a pregnant woman's amniotic membranes had ruptured.
The agency announced that, "The FDA is concerned about misuse, over-reliance, and inaccurate interpretation of lab test results from ROM tests used to detect rupture of membranes in pregnant women. These can lead to serious adverse events, including fetal death, infection, and other health complications in pregnant women." It also said, "To help protect patients and reduce the chance of adverse events, ROM tests should be part of an overall clinical assessment, which may include physical examination of the patient and testing to detect leaking amniotic fluid."
The agency acted after hearing some reports from the front lines of the devices' use. "The FDA is aware of adverse events related to the use of ROM tests, including 13 fetal deaths and multiple reports of health complications in pregnant women. In addition, the FDA has received information which indicates that health care providers may be over-relying on ROM test results when making critical patient management decisions, despite labeling instructions warning against this practice."
The remark that problems appear to be arising "despite labeling instructions" points up the fact that, rather than new information, this letter provides a reminder of information the providers already should have.
FDA listed several limitations that it said are typically stated in ROM device labeling, including that "A negative result does not assure the absence of membrane rupture."
Especially because FDA's focus is on regulating products and their manufacturers or packagers, it needs to take special steps to communicate with medical care providers, who they don't regulate.
Letters like these, which FDA calls "Dear Health Care Provider" letters, can be useful tools in situations in which the agency wants to get information to the providers. Such situations often do not involve any regulatory violation.
Though FDA's regulations provide for several types of communications to health care providers, FDA created a guidance document several years ago to fill in some gaps about how and when to send them to providers of drugs, and what form the letters should take. The regulations encompass Important Drug Warning Letters; Important Prescribing Information Letters; and Important Correction of Drug Information Letters.
In that guidance document, FDA notes that letters of this type are sent for a range of reasons, sometimes even to "correct misleading information in advertising or other types of prescription drug promotion," says the agency.
These types of letters are a good reminder of the variety of methods FDA has to choose from when aiming to protect the public health.