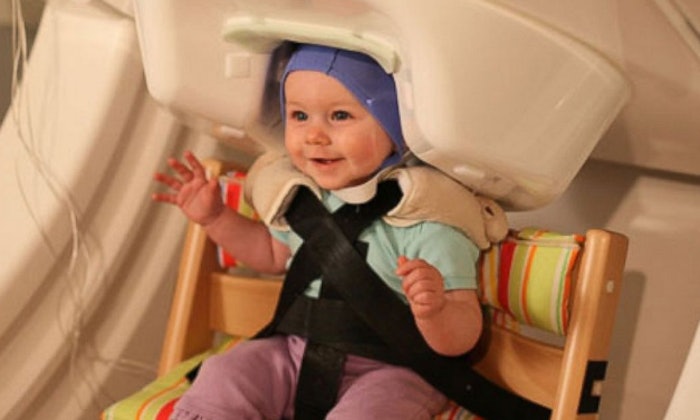 A recent ABC 7 article highlights the magnetoencephalograph, a cutting-edge device used to monitor brain waves in children without scary noises of an MRI. The machine is at the forefront of a new trend of medical devices designed to minimize stress on children in order to obtain more accurate results.
The device gathered data that suggests infants try to communicate far before they utter their first words. The study, released last week in the Proceedings of the National Academy of Sciences, required the test subjects to be as calm and comfortable as possible.
Others are following suit, like Golisano Children's Hospital, which is slated to open in 2017. The MRI rooms will be outfitted with projectors displaying different themes chosen by the young subjects. "It's more like them experiencing a movie or a day at the beach," said Director of Radiology Kristen Hickey.