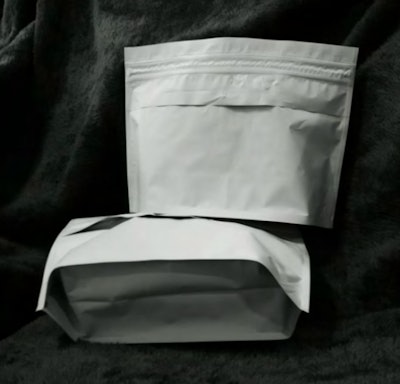 TruLoc® from Covertech Flexible Packaging is a child-resistant pouch that requires two dissimilar movements to open.
The pouch is compliant with ASTM D3475 (the equivalent of CFR 1700.20) and is certified by a registered third party laboratory. TruLoc features a patented open/close mechanism. It does not have a cumbersome lock or a marker to indicate where the opening point is, making it difficult for young children to open.
TruLoc, composed of a laminated oxygen barrier film, is air-tight and offers protection from:
Tampering

Odor

UV

Moisture
The pouch can keep cannabis flower, pre-rolls and cannabis-infused edibles fresh.It also can be used for packaging sensitive products or dangerous chemicals.
TruLoc can be made into different sizes, so it can be designed as an exit pouch, a prepackaged inner bag or a retail bag. The pouch can also be wicketed for automated packaging machinery.