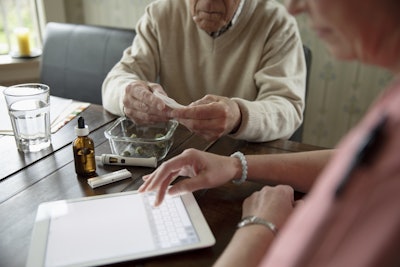 Even though scientists have long wanted to advance the study of the physical effects and medical usefulness of it, legal pot for researching medical marijuana only comes from one source—The University of Mississippi. This year, Congress is again considering a bill that would loosen the federal grip on the newly legalized substances. But meanwhile the DEA has failed to act—for more than two years!
According to Marijuana Business Daily, the federal appellate court in the District of Columbia ordered the U.S. Drug Enforcement Administration to respond to the lawsuit within 30 days.
"This lawsuit is completely justified. It should result in the DEA being ordered to process new applications to supply cannabis for federally funded research," Sanford Wolgel, PhD, told Healthcare Packaging. Wolgel is former Chief Science Officer for Cannabistry Labs.
Two years ago, the DEA and NIH said it would allow new growing applications, but no new applications have been processed. The lawsuit was filed by the The Scottsdale Research Institute in Arizona. Not only are the applications being blocked, the pot sourced from UMiss is reportedly not of good quality. One doctor studying PTSD found the University of Mississippi pot contained mold.
Medicinal and recreational cannabis brands plan on attending PACK EXPO Las Vegas, Sept. 23-25 for all your materials and machinery needs: https://www.packexpolasvegas.com