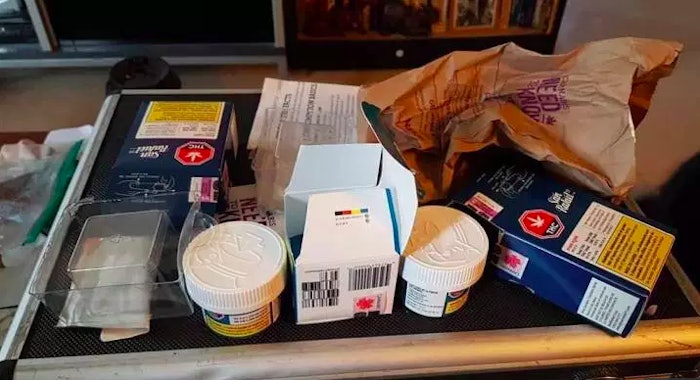 A recent CBC article says that cannabis customers are disgusted with the amount of plastic packaging on their pot. According to some of the first purchasers in Canada, for every gram of marijuana sold, there are upwards of 70 grams of packaging waste.
"I think the packaging is pretty excessive," said one customer. "Look at what comes with one gram of weed – you've got a cardboard box that comes in a bottle. That bottle is sealed with more plastic. And you open it up and see how much weed actually comes in the bottle and you think 'Wow, there's a lot going on there.'"
The customer shared the photo on line, and hundreds of people voiced their disapproval for the amount of packaging used. Health Canada mandates that cannabis "be packaged in an immediate container that is tamper-evident, child-resistant, prevents contamination and keeps cannabis dry."
It seems that packaging compliance is the culprit in the over-packaging of marijuana. It will be interesting to see how the packaging evolves as the marijuana industry matures.