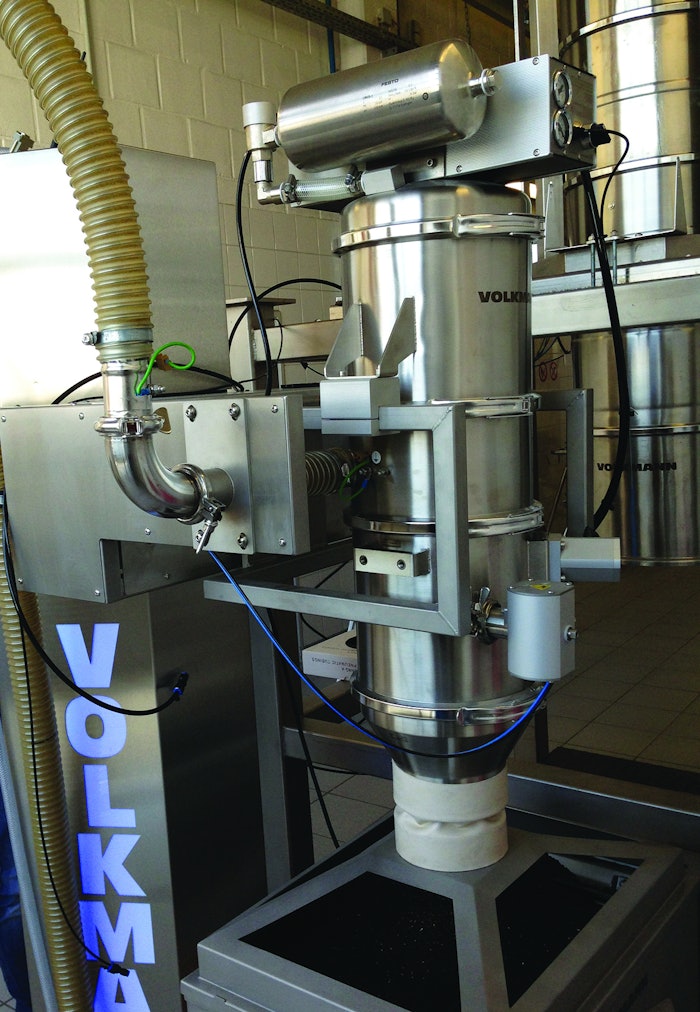 Volkmann, a provider of vacuum conveying systems, offers three on-site, controlled weighing and dosing systems designed for accurate batch weighing, within +/-1% or better, in processes such as feeding a mixer with solids according to a specified recipe, initial weighing of delivered raw material, unloading smaller batches from big bags, weighing of the receiving stirrer vessel and measured conveying and weighing to ensure batch quality. By utilizing a three-step weighing process, the product aims to eliminate errors that can occur due to the build-up of material on filters, and other system parts
Designed to be used in conjunction with Volkmann's VS and PPC series of vacuum conveyors, these systems include:
Loss-in-weight at the conveyor feed point from Bulk Bag Unloaders, hoppers, or bag dump rip and tip stations,

Gain-in-weight at the vacuum receiver prior to discharge into the process,

A controlled release, dosing weight discharge from the receiver via 4" or 6" stainless steel rotary valves using a floor scale or similar device.
Single, three and four loadcell configurations are available depending upon application.
Companies in this article