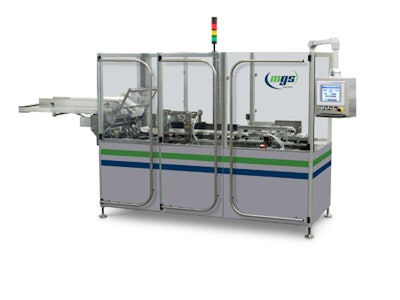 MGS Machine offers the RCS Horizontal Intermittent Cartoner with a new open-access guarding package, which means easier access for maintenance.
The pre-engineered cartoning infeed systems fully automate the cartoning process, and the modular design and all-mechanical, heavy-duty drive system handle carton set-up and manual loading applications at speeds of up to 50 cartons/min with unmatched accuracy.
Positive carton set-ups are ensured by the vacuum-feed assembly. The servo-driven conveyor system is easy to maintain and reduces maintenance requirements. The addition of digital readouts, scales, and pointers support quick, repeatable product changeovers. A simple, low-cost HMI package is also available.
Companies in this article