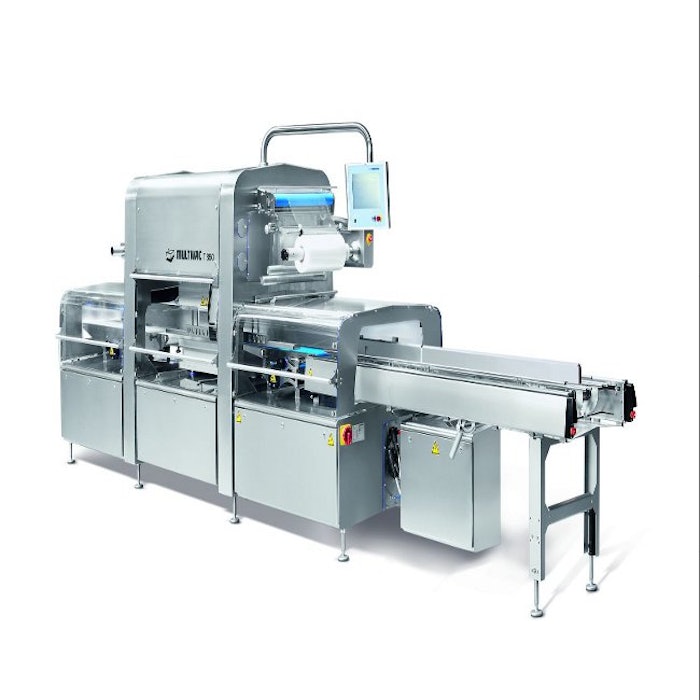 Multivac is equipping its T 700, T 800 and T 850 (shown) automatic tray-sealer models with dies that have greater lengths and widths. This will increase the performance of these tray sealers in relation to the number of packs/cycle.

In addition, Multivac has extended the tray sealer portfolio with the T 700S, T 700XS and T 800S models. These "S" models are equipped with somewhat smaller dies and will be offered at a lower price.

All S and XS models can also be equipped with the Smart Sealing technology for simple sealing applications without modified atmosphere. This die concept has been available since the beginning of 2011. With this concept, Multivac has improved the cycle output of automatic tray sealers for producing packs without modified atmosphere. With optimized machine sequences and new die technology, it has been possible to improve the process speed and the output per cycle. The costs of running the machine as well as resource consumption are reduced by the new machine concept.
Companies in this article