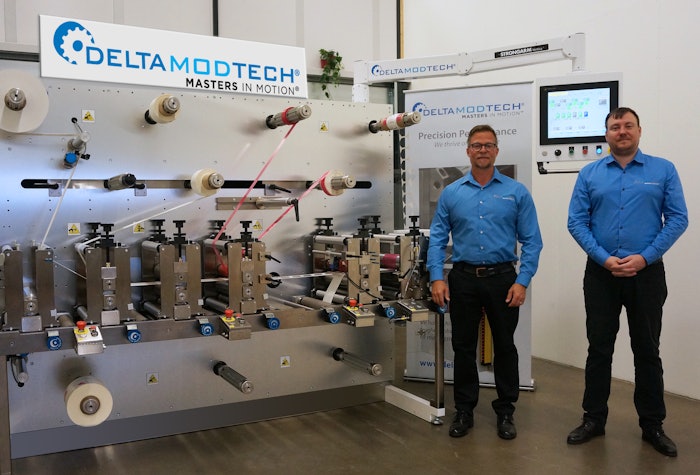 Delta ModTech, a leading manufacturer of converting, packaging and coating equipment, is pleased to announce the opening of their new office and showroom in Gothenburg, Sweden. The new facility expands Delta ModTech's commitment to growth and service for the European market. The new facility includes a showroom and equipment demonstration center, designed to provide a firsthand look at the latest in converting technology, and coating and drying equipment solutions from Frontier, a Delta ModTech Company.
In preparation for a busy fall 2021 tradeshow season, the new Delta ModTech Crusader® Flex converter is set up in the showroom. 
This new Crusader model offers additional flexibility and enhanced ergonomics to ease changeover and improve overall throughput.  It showcases a variety of processes including tight tolerance rotary die cutting, multi-layer lamination, and precise placement.
"We are excited to have this new office and showroom to feature our total capabilities as we continue our growth throughout Europe," said Evan Schiebout, owner of Delta ModTech. "The applications coming out of the region are challenging, ambitious, and require a certain level of risk that makes us a perfect fit."