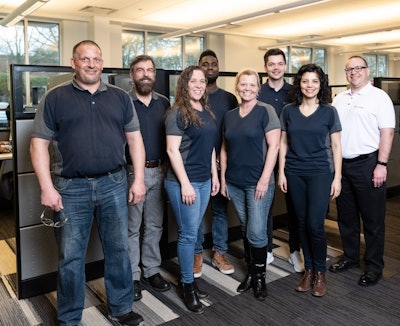 Groninger has announced that US and global operations continue without any issues. National and international supply chains are intact and pre-existing business continuity preparedness plans are in full force. Our workforce is safe and protected by a number of strict measures.
"March has thankfully been a productive month! Like our strongest customers, groninger firmly believes in proactivity to avoid negative business effects with the current crisis," the company said in a news release. "In order to support upgrades, preventative maintenance/training, and to assist with the start-up of new activities like sanitizer filling, groninger USA now offers weekend service at reduces rates."
What Changes:
Experienced field service technicians/engineers are available to answer calls on weekends.
Remote Service, service visit planning, are available on weekends.
Parts Support team available to receive requests throughout the weekend and able to expedite orders.
Field Service weekend rates are reduced by 50%. A tiered rate structure is introduced.
Customer benefits:
Maximize production output and uptime for customers' production support technicians.
Use production downtime to prepare machines for the upcoming catch-up rally.
Weekend work option supports social distancing and minimizes weekday disruption.
Reduced future maintenance costs: More options to access and use OEM Services.
For more details, contact a groninger USA Service representative.
Companies in this article