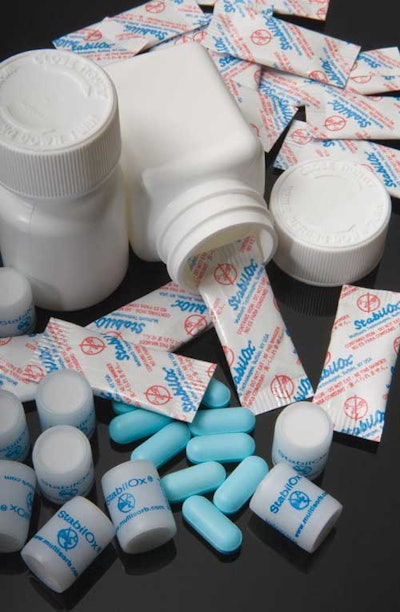 During the event, Thomas J. Hurley, senior product leader for healthcare packaging, Multisorb Technologies, and Adrian T. Possumato, global director of healthcare packaging, Multisorb Technologies, will present "Healthcare Product Stability & Sorbent Technology: Moisture Management in Packaging."

Possumato is seeing an increase in the use of intelligent sorbents for managing levels of moisture, oxygen, and/or hydrocarbons in pharmaceutical and medical device packaging. One key factor driving this trend is the advent of more advanced drug formulation technologies. "Many of these products have very specific chemical and physical stability challenges, which can be addressed through the use of sorbent technology," he says.

The growing popularity of drug/device combination products and combination drug products is also fueling the demand for multifunctional intelligent sorbents, says Possumato. Additionally, more manufacturers are considering the use of sorbent technologies earlier in the development process.

"This change is propelled by the availability of value-added services, such as pseudo-empirical modeling, which predicts the stability outcome of a drug product susceptible to moisture and/or oxygen degradation under given conditions," he explains.

According to Possumato, The SimulSorb and SimulOx pseudo-empirical modeling services save customers six to 12 months of development time by eliminating costly and time-consuming sorbent ranging studies.
Companies in this article