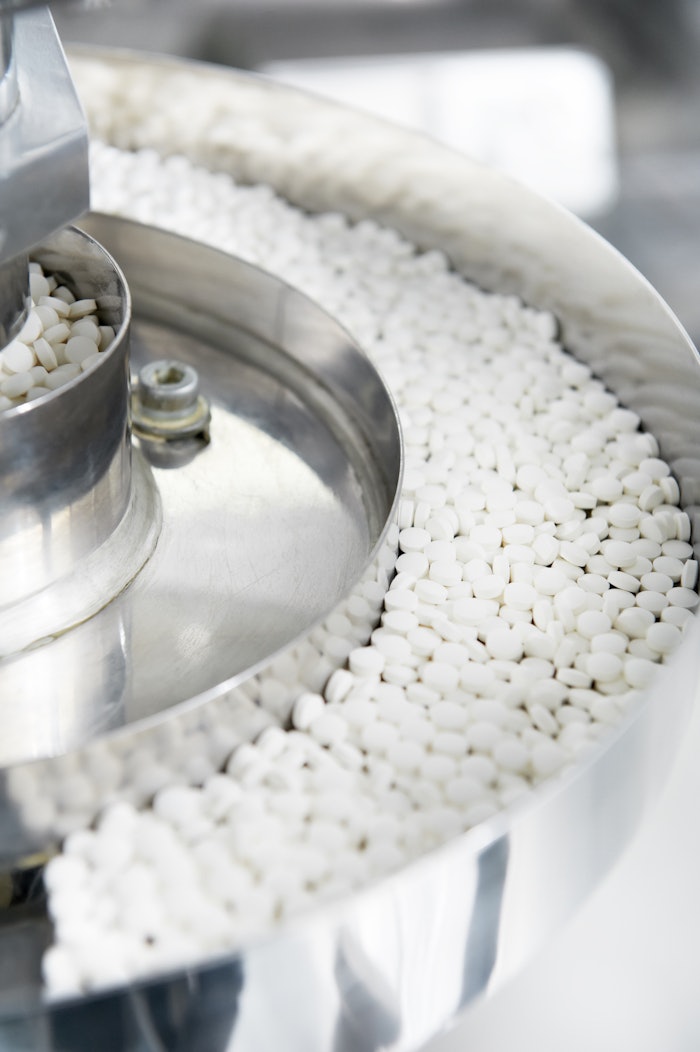 As drug manufacturers increase investments in production capabilities, it may limit the potential growth of contract manufacturing services to traditional customers, thereby hampering industrial growth.
That's one of the findings from Grand View Research, Inc.'s global pharmaceutical contract manufacturing/contract research market, which it anticipates will reach US$238.3 billion by 2025. The report says the impact on the volume of capacity that is required for production due to increasing expression levels is anticipated to influence the outsourcing industry.
GVR notes, "The focus of large pharmaceutical companies to strategically engage with a small number of preferred providers is a meaningful departure from the procurement-based outsourcing. This was one of the many approaches to which the service industry had become accustomed."
The expanding market for biosimilars and biobetters is anticipated to pronounce the demand for contract development and manufacturing support," says GVR. It adds, "Service providers that hold the potential of providing cost as well as quality advantages are set to make inroads and grow at tremendous pace in the forecast period."
Further key findings from the report suggest the following:
• Contract manufacturing services are estimated to dominate the market over research services, which are segmented on the basis of development of different forms of formulations. Active Pharmaceutical Ingredients/bulk drugs registered the largest share of revenue.
• Pharmaceutical companies prefer the outsourcing services for API research and manufacture.
• Finished dose formulations are expected to register the fastest growth in the coming years.
• Contract research services for oncology dominated the market and are anticipated to maintain the dominance in the coming years.
• CMOs/CDMOs with the ability to establish facilities in emerging countries are expected to drive growth.
• The major countries include Brazil. Russia, India, and China as the contract service sector is in its infancy in these regions.
• Key players contributing in this market are AbbVie Contract Manufacturing, Catalent,Grifols International, S.A., Baxter BioPharma Solutions, Boehringer Ingelheim Biopharmaceuticals Gmbh, Dalton Pharma Services, and Patheon.
• Companies are engaged in lifecycle management of small-molecule drugs through the development of modified generics with uniquely enhanced properties.