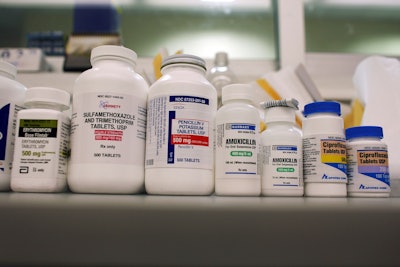 Factors including growing urbanization across the globe, increasing affluence in theAsia-Pacific region, and rising demand for improved and efficient healthcare services worldwide bode well for future growth in the pharmaceutical packaging market.
Stringent government regulations related to manufacturing of counterfeit medicines in several countries of the world are also expected to fuel the growth of the pharmaceutical packaging market during through 2021.
That's from a new "Pharmaceutical Packaging Market" report published by MarketsandMarkets. It valued the 2015 market atUS$65.55 Billion and projects it to reachUS$94.93 Billionby 2021, which represents a Compound Annual Growth Rate of 6.4% between 2016 to 2021.
Among types, the plastic bottles segment is projected to lead the pharmaceutical packaging market during the forecast period. Plastic bottles are the most preferred packaging used globally. Factors such as their easy availability and increased demand for administering oral drugs, prescription dose medicines, and over the counter (OTC) medicines are expected to drive the growth of the plastic bottles segment of pharmaceutical packaging market.
The injectables drug delivery segment of the pharmaceutical packaging market is projected to grow at the highest CAGR from 2016 to 2021. Injectable drug delivery mode is receiving considerable attention due to efficiency offered by it in drug administration and high suitability of it for drug delivery in hospitals and other institutions. The R&D departments of different companies manufacturing pharmaceutical packaging are carrying out research and development activities to widen application areas of different types of pharmaceutical packaging, such as plastic bottles, blister packs, vials, and others through continuous innovations.
TheAsia-Pacific Pharmaceutical Packaging Market possesses immense growth potential, says MarketsandMarkets. Increasing demand for improved healthcare services, growing urbanization, and increasing affluence in theAsia-Pacificregion are expected to fuel the demand for pharmaceutical packaging during the forecast period.China,India,Japan,Australia, andSouth Koreaare some of the key countries in the region that are significantly contributing towards the growth of theAsia-Pacificpharmaceutical packaging market.