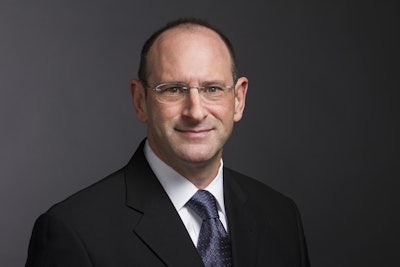 LAWS
FDA proposed some regulations that would clarify, and ideally speed up, the process of reviewing and approving so-called "combination products" that put together two products of FDA's traditional categories of drug, device or biological product (e.g. blood, vaccines). FDA said, "Today we are proposing a rule that would update the regulations to bring greater clarity to their scope, streamline and clarify the appeals process for manufacturers, and align the regulations with more recent legislative and regulatory measures. This proposed rule, if finalized, would bring more transparency to the combination product regulatory process."
There is a section of the law that says FDA should pick a lead department to review combination products, and these new regulations would improve the agency's process for doing just that. FDA is following conventional rulemaking procedures, by publishing a proposed rule and asking the public for comments on it.
The proposal defines key terminology and calls for FDA to figure out the product's "primary mode of action," that is, the "most important therapeutic action," and assign the product for review and approval to the folks within FDA accordingly. If the primary mode is unclear, they'd give it to the folks dealing with other combination products that "present similar questions of safety and effectiveness," and if there are none of those, they'd give it to the folks "with the most expertise related to the most significant safety and effectiveness questions presented" by the proposed product.
EFFECT
At first blush, nothing screams 'bureaucratic overload' quite like hearing that FDA is making regulations about who to assign the review of combination products. After all, they are only combinations in that they cross over into two different categories that Congress set up in the first place, so with these regulations the agency would speed up its thinking over how to play its own ballgame.
Still, FDA should be commended for taking any steps to streamline or encourage innovation. It's long been the case that more and more products appear not to fit neatly into a specific definition. Easy examples are dietary supplements, which are food-like in nature but drug-like in intended effects. The law says they're foods, but let's face it, they have characteristics of both categories. More recently, there have been innovative medical products that blend features of two categories, by infusing an implantable device with a drug that it then emits, for example. Combination products are often strikingly clever like that. Here's hoping this streamlining works to help FDA keep pace with industry's next clever combinations.
One guy with decades of experience dealing with combination products, Michael Drues, Ph.D., Regulatory Consultant, thinks even more could be done to spur innovation. He notes that "Like a lot of regulation, not only does this approach encourage me-too products (how many pre-filled syringes, transdermal patches and drug-eluting stents do we need?), at the same time it discourages truly novel innovative products because when the regulatory pathway to market is ambiguous or undefined, most manufacturers are not keen on being first through the doors at FDA for all the obvious reasons."
Eric Greenberg can be reached [email protected], or visit his firm's website atwww.ericfgreenbergpc.com.
INFORMATIONAL ONLY, NOT LEGAL ADVICE