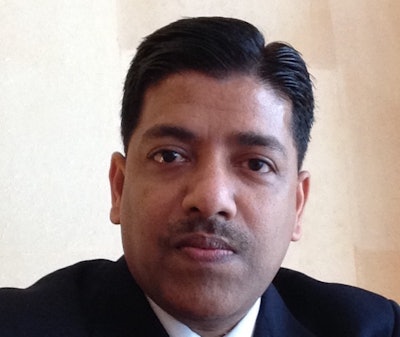 The Indian healthcare sector is growing at a Compound Annual Growth Rate of 15% for the next five years and is projected to become a US$155 billion market by 2017, at which point it will be among the largest revenue-generating sectors in India, according to The Economic Times, Times of India.
India is progressing economically, with a shift from communicable diseases to lifestyle-related diseases. For example, India will become the global "capital" of diabetes in the decade to come.
These factors have triggered a beehive of activities and investment in the Indian healthcare industry. Increased availability and affordability of healthcare services such as diagnostics, pharmacies, equipment and lower cost of procedures have made India an attractive destination for medical tourism, and a base for clinical trials.
The revenue generated by the Indian hospitals is huge, creating a 30% growth in the medical equipment and diagnostics market. Momentum gathered in the development of medical devices and pharmaceuticals has a major impact on healthcare packaging, requiring packaging appropriate for the end user.
There are many accelerators and catalysts for the healthcare packaging market in India. The government has allowed 100% Foreign Direct Investment in the medical device sector. Foreign investors no longer have to go through the Foreign Investment Promotion Board (FIPB) for permission, which was a cumbersome and time-taking affair.
India is planning to open its first medical device industrial park in Gujarat and discussions are underway for a second park in the south Indian state of Tamil Nadu as part of the "Make in India" campaign. The Make in India program is part of a wider set of nation-building initiatives devised to transform the country into a global design and manufacturing hub. Many new policies are in the planning stages as India seeks to emulate its success in pharmaceutical manufacturing in the medical device domain.
According to global market research firm Markets and Markets, India's pharmaceutical packaging market is projected to grow at a compounded annual growth rate (CAGR) of 10.2% from 2015 to 2020.
Packaging plays a major role in the pharmaceutical market in India, and consists of various types of glass, PET bottles, strip and blister packs, ampules, etc. To support the huge demands of the Indian pharmaceutical industry, the Indian packaging industry is stepping on the gas, with the supporting ecosystem including a whole range of packing materials, packaging machinery, paper and sterilization technology.
As people are becoming more health-conscious, there is a growing trend toward well-packed, branded products. Personal health and hygiene-conscious Indians with awareness of diseases like AIDS and other STDs increase the usage of contraceptives and disposable syringes. This has multiplied the demand for packaging required for those products. In the healthcare packaging market prefillable syringes, parenteral vials and ampules will experience tremendous growth. This is also the case with other disposable healthcare consumables.
Clariant plans to invest CHF 10 million in a new healthcare packaging manufacturing plant in Cuddalore in Tamil Nadu State. The plant will manufacture Clariant's moisture control products.
The future of healthcare packaging in India is bright and that is underlined by the fact that many healthcare packaging giants are setting up their plants in India.
Vimal Kumar is an electronics engineer with 24 years of experience in electronic manufacturing (biomedical) , project management of biomedical electronics, automated testing (aircraft engines and turbine) and techno-commercial aspects of business development (engineering design services). He has a post-graduate diploma in International business and a diploma in French. He is a medical device consultant and holds three patents on medical devices.