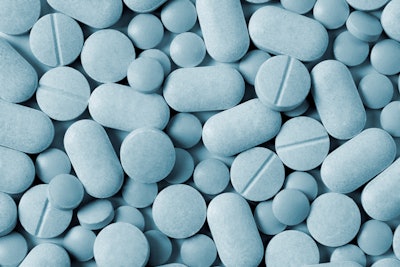 Beyond the widely reported financial implications, it remains to be seen what Teva Pharmaceutical Industries' $40.5 billion acquisition of Allergan Generics will mean in terms of jobs, packaging personnel, packaging lines, decisions on packaging machinery, materials, controls, etc.
In a July 27 Forbes article, Contributor Bruce Japsen spoke of the deal putting Teva "among the largest drug makers in the world and give the combined generic drug markers 'a commercial presence across 100 markets, including a top three leadership position in over 40 markets, the companies said this morning.'"
He noted that in emerging BRIC markets, "China, India, Brazil and Russia are interested in branded generics, or what the industry calls 'established pharmaceuticals,' which have become a hot business."
Teva's purchase of Allergan Generics is another instance of companies pursuing this market opportunity by purchasing generic and specialty pharmaceutical companies.
Addressing the issue, Frost & Sullivan's Healthcare & Life Sciences Senior Industry Analysts Aishwarya Vivekanandan and Barbara Gilmore commented as follows:
"A pharmaceutical giant like Teva acquiring Allergan came as no surprise, especially since Teva has been on the prowl to acquire generic drug makers like Mylan and Allergan," said Vivekanandan. "This acquisition gives great insight into the pharma giant; their actions were not just intended to push them up to the top 10 pharmaceuticals in the world, but also to have enough competitive strength to keep up with highly competitive market."
Gilmore said, "Teva Pharmaceutical recently announced their intention to acquire Allergan's generic drug segment, further strengthening Teva's position as a leading pharmaceutical company, having sales in both the specialty market and generic drugs spaces. … At a time when the healthcare industry is driven to cut costs, a generic drug presence is critical to ensuring revenue growth. Teva is well positioned to remain a top player in the global pharmaceutical space in 2015."
Teva and Allergan press releases
Teva Pharmaceutical Industries Ltd.'s late July announcement that it "signed a definitive agreement with Allergan plc to acquire Allergan Generics for $40.5 billion, brings together two leading generics businesses with complementary strengths, brands and cultures, providing patients with more affordable access to quality medicines," said an online Teva press release.
The release noted, "The transaction will create a leader in the INN and branded generics industry with an overall product portfolio that leads the industry in terms of differentiation and durability and offers promising growth opportunities. The new Teva will further transform the global generics space through its best-in-class generics pipeline, R&D capabilities, operational network, supply chain, global commercial deployment and infrastructure to achieve greater efficiencies across the healthcare system and provide patients and consumers across the globe with better access to high quality affordable medicines."
Teva added, "The acquisition will help eliminate inefficiencies and duplications in the global generics space and will allow Teva to better focus resources and efforts in complex generics, biosimilars and specialty products in key therapeutic areas. This scale and breadth of operations will provide Teva with an even more efficient, flexible and competitive global platform with industry-leading go-to-market capabilities."
An online Allergan press release explained, "Under the agreement, Teva will acquire Allergan's legacy Actavis global generics business, including the U.S. and international generic commercial units, third-party supplier Medis, global generic manufacturing operations, the global generic R&D unit, the international over-the-counter (OTC) commercial unit (excluding OTC eye care products) and some established international brands.
"Allergan will retain its dynamic global branded pharmaceutical and medical aesthetic businesses, as well as its biosimilars development programs and the Anda distribution business."