Pets
Above, Alzoo offers a reusable bottle designed to be used with the company's concentrated shampoo powder sachets.
Aromatherapy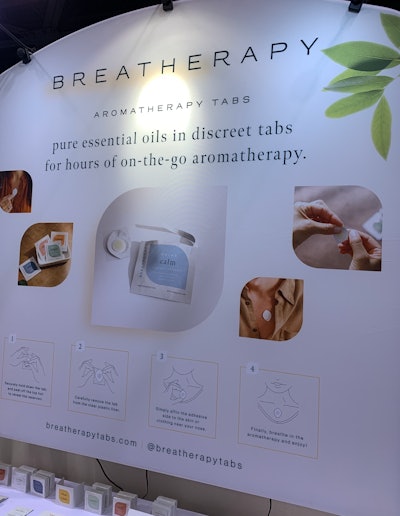 Breatherapy offers its on-body aromatherapy in the form of hydrogel patches. Pouches come packed in paperboard cartons featuring instructional diagrams.
Personal care and beauty


In addition to its body care products, Happy Nuts has partnered with the Prostate Cancer Institute at the National University of Ireland - Galway to provide funding for scientific research to cure prostate cancer, and sells an at-home test for prostate cancer screening.
HiBAR seeks to eliminate single-use plastic with solid-format products for hair, body, and skin in recycle-ready paperboard packaging.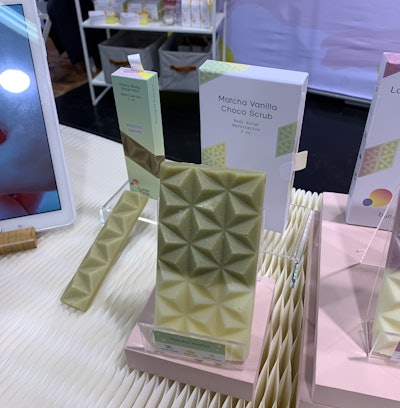 Butter & Me's colorful, TSA-friendly body scrub bars are packaged in a slide-out paperboard sleeve.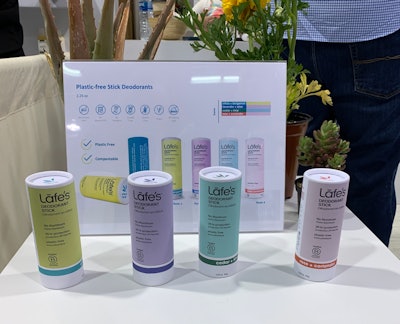 A number of paperboard deodorant packages were seen at the show, including these from Lafe's (above) and Humble Brands (below).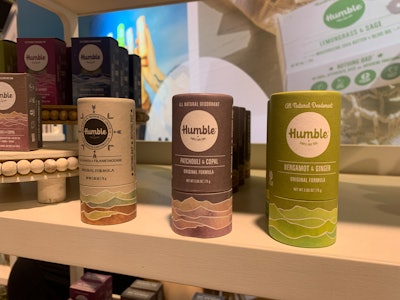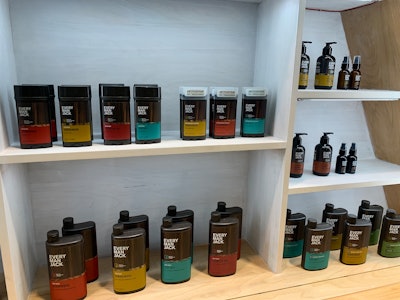 Preston grooming products feature a sleek, matte design, with paperboard tubes housing aromatherapy shower steamer tablets and colognes.
Oral care


Periobite showcased a packaging update for its mouthwash at the show.
Insect care

Buzzpatch Mosquito Patches deliver mosquito bite relief in a bright 27-count pouch.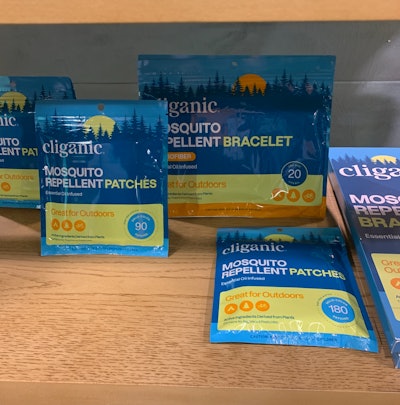 Cliganic MOSQUITO REPELLENT PATCHeS and bracelet pouches feature woodsy imagery.