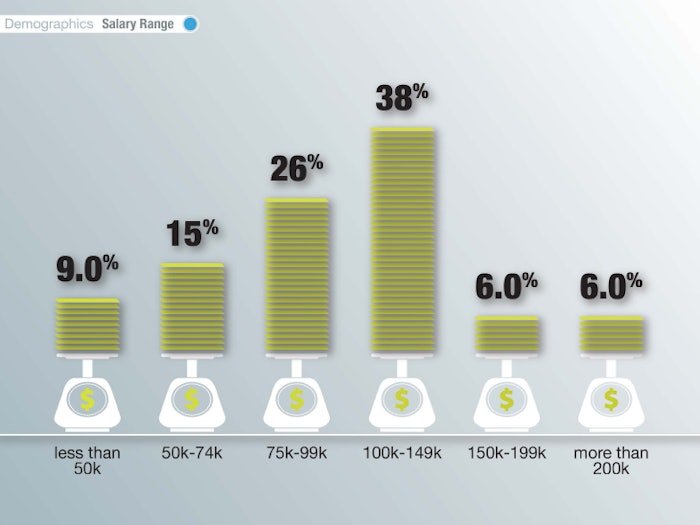 The "average" medical device packager is male (75% vs. 25% female), is between 40 and fifty-years-old, and earns between $100,000 and $150,000 a year.
These and other findings were presented Thursday morning at HealthPack 2015 in Norfolk, VA to a conference boasting 270 attendees.
Publisher, Jim Chrzan, Associate Publisher, Liz Tierney, Editorial Director, Michelle Maskaly, and Editor-In-Chief, Jim Butschli, revealed that while the vast majority of medical device packagers respond positively to general questions about "being supported by their organization," when it comes to packaging's seat at the table, or having enough time to meet project deadlines, results were less positive.
Director of Research, Matt Reynolds, broke out responses by upper management and line level engineers, and large and small companies, to reveal that upper management has a far rosier view of their organization than employees in the trenches, and smaller organization are stressed more by regulatory requirements than large organizations with more resources.