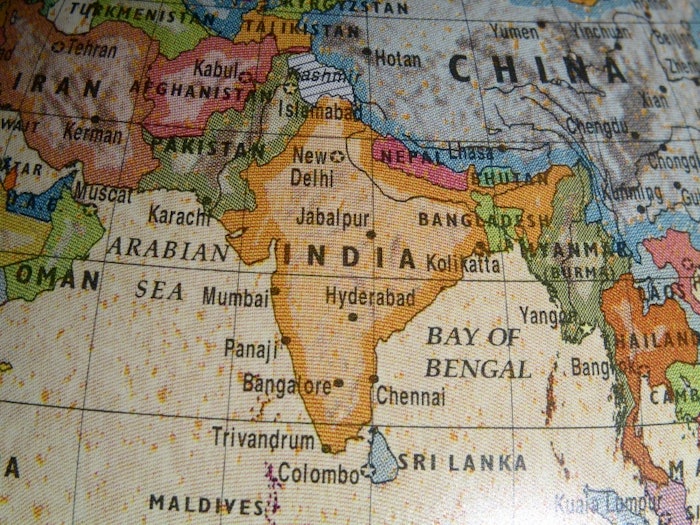 As one of the "big four" or BRIC (Brazil, Russia, India, and China) countries, India is seen as a growing economic power in the developing world.
Similar to other nations, however, India faces its share of challenges. In the pharmaceutical market, for example, an Oct. 31, 2013 report pointed out, "The Indian pharmaceutical market (IPM) is currently valued at 72,069 crore INR as against 65,654 crore INR (Indian Rupees) in 2012. Though the market value has seen an increase, the sector overall has experienced a slowdown with its growth going down to 9.8% from 16.6% in 2012. This slowdown can be attributed to the new drug pricing policy and the regulatory interventions over the last year." That's according to the Confederation of Indian Industry (CII) and PricewaterhouseCoopers (PwC) report, "India Pharma Inc; Changing Landscape of Indian Pharma Industry."
That report noted, "The industry is witnessing additional challenges like delays in clinical trial approvals, uncertainties over the FDI policy, a uniform code for sales and marketing practices and compulsory licensing. The slowdown is also evident from the number of new product launches, which has gone down from approximately 1900 in year 2010 to 1700 in year 2012."
According to the report, "India is perceived as an attractive destination for clinical trials but has been marred with genuine concerns. Clinical trials are an inherent part of the drug development process and cannot be dispensed with. The continuing search for new therapies and cost-effective alternatives to existing therapies will be realized in practice only after comprehensive clinical trials.
"The clinical research industry in India needs to work closely with the government to create a regulatory mechanism that allows scientifically sound and ethically correct trials to be conducted so that the benefits of clinical trials can be brought to patients in India.
"The industry is also facing stricter regulations on manufacturing and quality practices in the domestic as well as he international markets. Indian companies will have to raise their compliance to U.S. FDA regulations as they drive their major share of exports from the US market."
Healthcare Packaging asked Vimal Kumar, Senior Specialist and Head Solutions/Medical Electronics for Tata Elxsi, to describe the economic climate in India and what impact that has on the development of pharmaceuticals, biologics, and medical devices.
"While China is the manufacturing hub, India is a design hub," said Kumar, whose company Tata Elxsi, is a design engineering service providerof design and innovation, R&D, and product engineering services to medical equipment manufacturers. Tata Elxsi serves market segments that include diagnostics, drug delivery, renal care, cardiology, orthopedics, diabetes care, endoscopy, surgical, point of care, infusion pump, critical care, therapeutics, and IVD devices.
"Many of the global medical device giants have design centers in India," he continued, citing Covidien, Stryker, Medtronic, and GE. "They take advantage of the enormous engineering talent pool of India. As far as pharmaceutical companies are concerned, many of the Indian firms like Biocon, Ranbaxy, and Dr.Reddy's Labs are real trailblazers."
Looking long-term, Kumar is bullish on India's future in healthcare. He notes a PWC report, saying, "The Indian pharma industry is expected to grow at 15% to 20% CAGR to reach between US$50 billion and US$74 billion in the next decade.
"To give a comparison, it is like the semiconductor industry. Fundamental research in physics may happen in the U.S., but the best-performance integrated circuits may come from Japan. Similarly, the fundamental research is happening in the U.S., but it is making waves in India mainly due to the return of expatriates, the availability of resources, and the changing scenario in India that encourages industries."
Interested in the upcoming 12th Annual Cold Chain GDP & Temperature Management Logistics Global Forum Sept. 29-Oct. 3, Kumar also addressed what he believes are the key issues with regard to the packaging of temperature-sensitive healthcare products.
"The packaging of temperature-sensitive pharmaceuticals/biologics/medical devices is of prime importance considering the distance a product has to traverse from the comfort zone of the manufacturing facility to the harsh environment where it is supposed to provide the critical help," he said. "Monitoring the packaging so as to maintain its integrity is one of the key issues. Guidance on labeling the packaging, and mandatory intelligent sensor integration into the packaging would be really helpful."
As technology and medical treatments continue to advance at a rapid pace, more products can be classified as combination products. Kumar also provided his perspective on the evolution of combination products and what manufacturers need to know regarding the filling/labeling/packaging of such products. "The trend is moving from miniaturization to deep miniaturization," he says. "When we refer to miniaturization, we refer to the classic methodology of integrating many functionalities into one so as to reduce the size. For example, reducing the number of integrated circuits by making an Application-Specific Integrated Circuit, or ASIC. When we refer to deep miniaturization, we refer to a level beyond which it may be practically impossible. An example is the Nanostim pacemaker.
"Many of the combination products that were once just in our imagination are possibilities now. This also makes it important to be compliant with requirements regarding the filling, labeling, and packaging of such products. I believe [global] harmonization is the key to success in this domain."
With 23 years of experience in electronic manufacturing/biomedical fields, Kumar also recognizes the ever-growing number of mHealth devices in the market. He says, "The momentum in the biomedical/electronic manufacturing is steady. But mHealth devices are creating an impact on the 'urban man's' perspective on healthcare. The consumer is becoming 'Fitsumer' [fitness + consumer] thanks to mobile health devices. This is also making waves in the healthcare market in remote areas where telemedicine solutions are indeed a blessing."
India at a glance
According to india.gov.in, India is the seventh-largest country in the world with the second-largest population in the world, at 1.2 billion people as of March 2011. Notes Wikipedia, it contains 29 states and seven union territories and is the most populous democracy in the world.
The India Brand Equity Foundation reports that the Indian pharmaceuticals market is among the top-five emerging pharma markets and has grown at an estimated compound annual growth rate (CAGR) of 13% from 2009-2013. Says IBEF, "The Indian pharmaceutical market is poised to grow to US$55 billion by 2020 from the 2009 levels of US$12.6 billion, according to the report 'India Pharma 2020' by McKinsey & Co.
"A new cluster of countries is contributing to the growth of the pharma industry, resulting in a robust jump in exports of drugs. The country's pharma industry accounts for about 1.4 percent of the global pharma industry in value terms and 10 percent in volume terms. Both domestic and export-led demand contributed towards the robust performance of the sector.
"An increase in insurance coverage, an aging population, rising income, greater awareness of personal health and hygiene, easy access to high-quality healthcare facilities and favorable government initiatives are some of the important factors expected to drive the pharma industry in India. The Government of India has unveiled 'Pharma Vision 2020' aimed at making India a global leader in end-to-end drug manufacturing."
Espicom Business Intelligence, a UK-based company providing business intelligence on medical devices, pharmaceuticals and healthcare and therapeutics across global markets, has just published "The Medical Device Market: India."
The report's overview says, "India has the third-largest GDP in Asia, behind China and Japan. Per-capita GDP remains relatively low, however, at around US$1,488 in 2013. Economic growth hit a decade low of 5% in 2012, but growth rates are expected to gradually pick up reaching 5.5% in 2013 and 6% in 2014. BMI is forecasting average real GDP expansion of 6.4% per annum over the next five years, driven, ultimately, by the Indian consumer. However, per capita income will remain less than a third of that of China's at US$2,435 in 2018."