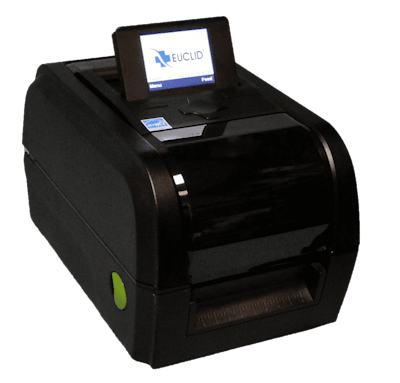 Euclid® Medical Products, a provider of pharmacy automation equipment, announces the launch of the Vantage™ Label Printer, a thermal printer to print labels that pharmacies need, combining speed and efficiency without compromising print quality.
The Vantage Label Printer is designed to provide reliable, simplified solutions for any pharmacy. In order to avoid prescribing errors, hospitals require the scanning of medication doses before departing the electronic data capture (EDC) and ahead of patient pickup, reliable label printing is a key factor in efficient hospital processes and increased safety for patients.
With Vantage™ software integrated with the device, the Vantage Label Printer eliminates the need for a second database of drug information and has the ability to read 2D barcodes at speeds of up to 4 inches per second and contains 600 DPI printing capabilities.
The printer is designed to provide customers with durability, accessibility and efficiency. It offers a maximum print width of 4.17 in and a maximum print length of 100 in.
Companies in this article