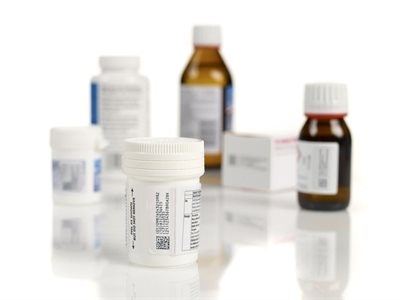 After closely following developing legislation for pharmaceutical serialization as well as partnering with customers to implement serialization strategies, Optel Vision and Domino Printing Sciences have witnessed firsthand the challenges of adapting packaging lines to ensure compliance. At interpack 2014, the two companies sponsored two half-day Serialization Seminars to advise pharmaceutical packagers on these hidden challenges.
"In talking to customers, there are many things they have not thought of," Bart Vansteenkiste, EU Lifesciences Sector Manager for Domino, told Healthcare Packaging during an exclusive pre-seminar interview at the expo.
Both Vansteenkiste and colleague Michel Bullen, Manager of Track & Trace Solutions for Optel, told HCP that one of the most important messages of the seminar would be that pharma companies must start now to implement serialization.
"It can take up to three years to have everything ready for serialization and aggregation," said Vansteenkiste. "Once you have a pilot line, how long will you want to test it before you roll it out to the rest of your lines? This could add another year. If you don't plan ahead, it could be catastrophic—it could shut down your business."
In Europe, the date for full compliance with the EU Falsified Medicines Directive is expected to be March 2018, necessitating the urgency for pharma companies to act now.
Challenges addressed
During the seminar, Bullen spoke on "Serialization Impacts on Packaging Lines," while Vansteenkiste addressed "The Hidden Challenges of Serialization and Legislative Compliance," based on two Domino white papers. In addition, Nicola Cadei, Director of Operations for Mipharm, a pharmaceutical co-packer based in Italy, shared his company's experiences implementing serialization using technology solutions from Optel and Domino.
Said Bullen, one of the biggest challenges with integrating serialization into packaging lines has been a lack of space. In his presentation, Bullen said he would address real-life technology solutions engineered by the two suppliers to fit into customers' limited space, including a push-plate with built-in inspection for one packager and a manual aggregation table before inspection for Mipharm.
Regarding Vansteenkiste's presentation, he planned to address a number of considerations related to implementing serialization (note: some of the following information has been taken from the white papers, "The Hidden Challenges of Pharmaceutical Serialisation by Domino Printing Sciences," and "Beyond item level serialization: extending traceability schemes to secondary and tertiary packaging"):
• Employee responsibilities. "People on the line will have to understand that their job will change, even when they think they are not part of the solution," said Vansteenkiste. Without cooperation between all departments and disciplines, the entire system of production can break down. The forklift truck driver needs to be just as aware of the implications of pallet aggregation as the production manager or IT department. Added Bullen, companies will have to rewrite their SOPs and provide education at every level.
• Packaging line efficiency. "You need to make sure that your machines can keep up with the speed required to code labels," advised Vansteenkiste, who estimates that some codes may need to be changed up to five to six times/min. Although pharma companies embarking on serialization may be anticipating an impact to OEE, they may not realize that its effect will be considerable. The prevailing wisdom is that serialization will adversely impact the OEE for most production lines by around 10% to 20%, which will cost millions of dollars in production time for the average drug producer.
• Technology. Both printing and inspection equipment as well as consumables will need to be closely evaluated. In contrast to conventional line updates and coding equipment installations, adding serialization-ready equipment is much more complex. Existing coding technology such as hot-foil or embossing is out; technologies such as thermal ink-jet, laser, or thermal-transfer overprint—which can accommodate 12-number GTIN codes and four lines of text—are in. As for ink, "you have to make sure that the code can be read by the time it gets to the pharmacist," said Vansteenkiste. "You need good ink to keep the code fresh." Domino has introduced its own ink especially for this purpose.
• Data. Serialization will generate "a tremendous amount of data," said Bullen, resulting from the fact that each item requires both a physical asset and a data asset. The accurate collection and transmission of data is vital. Advised Vansteenkiste, "When you send a pallet, you will have to send an electronic record with it of all the numbers for all of the cases. If you don't have the data with it, it will be returned back to the manufacturer." If a pallet leaves the factory with the incorrect information, the cost can run into millions of dollars of lost revenue. And, the question remains, who will be responsible for the aggregation and storage of all this data?
• Rework/rejects. The need to maintain a unique data asset in parallel with each physical pack will place restrictions on the way packaging operations might traditionally have operated: If a pack is rejected or otherwise removed, how is it removed from the database and what strategies are in place to ensure that the integrity of serialization regimes is uncompromised by such events? How will rework of false-reject products be managed in the future? Said Bullen, "Every line stands or folds with the exceptions. You have to have a solution to address these issues."
Companies in this article