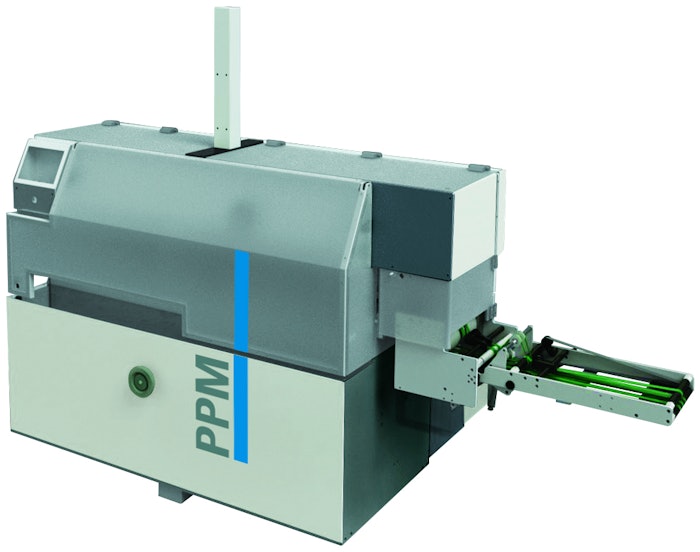 To expand its product line, G&K-Vijuk, introduces its GUK-Sigma Pick & Pack Station, which will replace manual collecting and packing of small products.
From folding machines, the GUK–Sigma Pick & Pack Station automatically collects a certain number of insert or outsert leaflets, compresses them while compressing the leaflets already packed in the tray, then places them compactly in the tray.
When full, the tray moves to the delivery area, while a new tray moves into place without interrupting production. Options include fold-quality inspection and glue verification. A model for handling multiple-up small-leaflet production is available.
The system will handle other small items such as credit or gift cards, and sachets from other machines.
Handles product sizes from 1.25 in. x 1 in. to 7.875 x 1.125 in. (W x H) and tray sizes from 11 in. x 1.25 in. x 1 in. to 23.5 in. x 7.875 x 3.125 (L x W x H).
Works at production speeds up to 12,000 products/hr.
Companies in this article