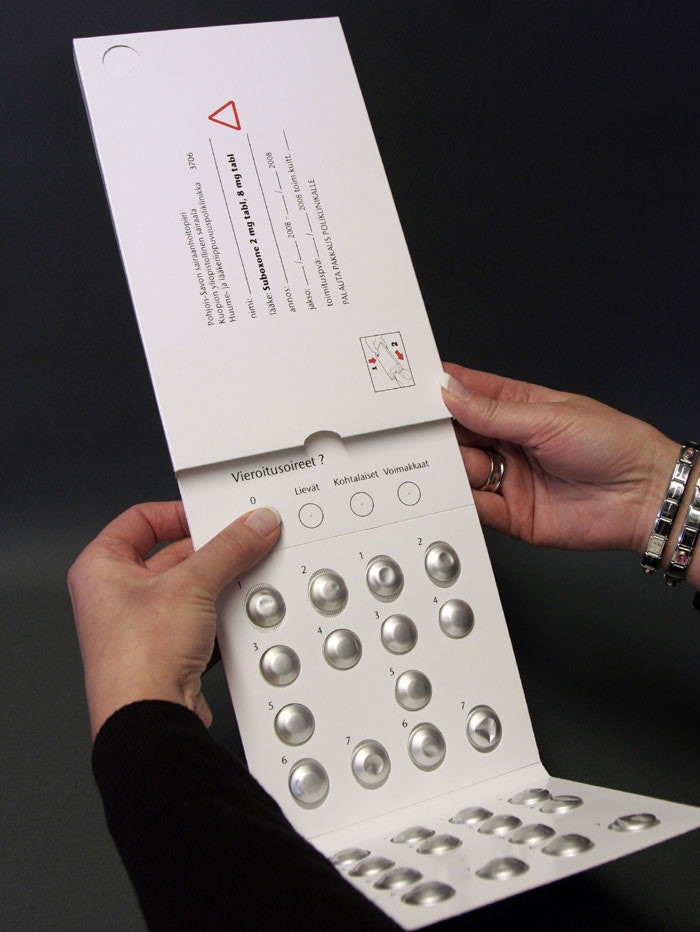 Patients receiving opioid substitution treatment visited the clinic at weekly intervals and received their medication for six days in the DDSi package, which includes a locking mechanism. The package can accommodate blisters or other inserts. In the pilot study, the package was considered easier and safer to use than traditional sachets.

Patient compliance with their regimens was monitored using the package, which recorded the time of removal of the tablets from the package and stored the information on the patent's subjective symptoms daily. The data was monitored at the clinic using the weekly visits and the information was incorporated into the therapeutic conversation with the nurse. The study among the patients at different stages of treatment showed a reduction in treatment costs of nearly 40%.

Dr. Ulrich Tacke, who led the study, said, "According to present clinical practice at our hospital, new patients in substitution treatment have daily appointments for supervised drug administration. Cost-savings of up to EUR 500 per patient each week would occur if the daily attendance for supervised drug administration were to be entirely replaced by take-home medication using the Pharma DDSI package. It was accepted positively by our patients and staff."

The next study phase, according to Stora Enso, has Dr. Tacke planning to arrange compliance-monitoring on a daily basis, using the Pharma DDSi package together with data readers at patients' homes and the transmission of that information in real time, enabling treatment staff to contact the patient within hours of any irregularity in administering the drugs.
Companies in this article