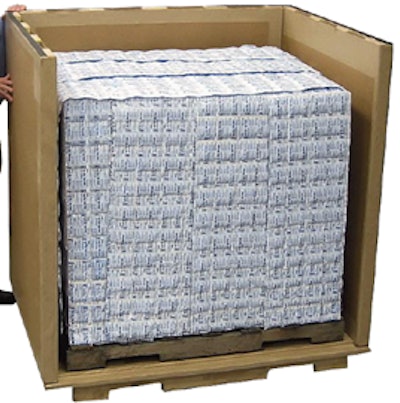 It also offers a reusable or single-use capability and comes with a standard wood pallet or tough re-usable plastic pallet.

Options include corrugated outer covering; reusable plastic outer covering.

The Pallet Transporter CRT is an addition to the company's Repak Insulated Pallet Shipper™ series that is designed to hold shipments at 2 degrees C -8 degrees C.

The Cryopak Pallet Transporter is designed to optimize space used, with up to four pallet transporters able to fit on to a single LD7 or cookie sheet air pallet.

CRT is designed with reusable Phase 22™ refrigerant packs that are engineered to maintain payload at room temperature. These refrigerants are per-conditioned at room temperature.
Companies in this article