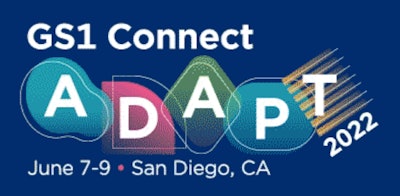 Supply Chain Best Practices from Globally Recognized Brands
Network with supply chain minds and learn how to leverage GS1 Standards to optimize your business. Register by June 1.
GS1 Connect Is Back Live Together Again in San Diego
Join industry leaders to learn how to adapt to:
Stay ahead of consumer expectations
Enhance business efficiencies
Enable end-to-end supply chain visibility
Check out the agenda full of user stories and leadership insights with 40 live sessions, 30+ exhibitors, trading partner roundtables, and more!
Recharge your "adaptability batteries" with your network to share stories of trials and triumph. Learn how your peers have adapted to overcome challenges in order to thrive in uncertain times–with GS1 Standards at the heart of their strategy. Yeunite and collaborate with your partners and colleagues, together again, in San Diego!
GS1 Connect 2022 will be held in San Diego at the Marriott Marquis San Diego Marina from June 7-9.