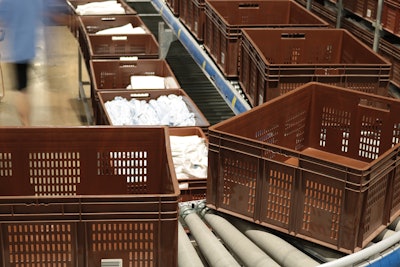 The latest Inner Loop article from the Reusable Packaging Association (RPA), states that while the connection between automation and reusables has been proven over time, the two are now poised to reach new heights with market forces accelerating the rate of automation uptake.
The article notes that in an RPA survey immediately preceding the Covid-19 pandemic, a majority of respondents (81%) were optimistic that the demand for reusables would increase over the next five years due to the growing automation trend. Then, the pandemic even further accelerated the shift to online shopping and automation projects. Warehouse space shortages, labor availability, and the need for inventory accuracy and rapid execution has been further factors in this increase.
MarketsandMarkets estimates the market for logistics sector automation to reach $88.9 billion by 2026, up from $48.4 billion in 2020 and boasting a Compound Annual Growth Rate (CAGR) of 10.6% during the forecast period.
The article goes on to explain that highly durable reusables–pallets, bulk bins, trays, totes, and other containers–are valued for characteristics such as high dimensional accuracy, stiffness, and other features that ensure the reliable performance of automated equipment. Additionally, the cost-effective integration of technology such as connected IoT devices into reusables can help transform the automated warehouse into a smart warehouse.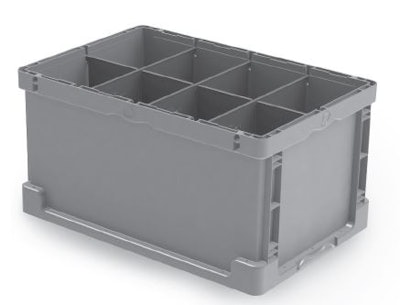 On the other hand, single-use or limited-use packaging can prove problematic in automation. Susceptibility to moisture, box deformation, pallet damage, and other quality concerns can disrupt operations. A 2019 survey by Modern Materials Handling found that poor quality bottom pallet deck boards were a significant cause of jams or faults in storage systems for 78% of respondents.

Suggestions provided by RPA include:
Exploring reusables early in the automation project to avoid the extra costs and delays that come from creating unique fit-for-purpose products instead of using a standard container or pallet.
Using a retail micro-fulfillment center (MFC), which relies on standardized reusable containers, thus eliminating the inefficient travel time required for conventional picking and speeding up the process to allow for more timely delivery. Experts predict that the MFC market will grow from $1 billion in 2022 to $10 billion by 2026.
Installing Automated Storage and Retrieval Systems (AS/RS) for bulk container, mini-load systems, and gantry robots.
Jumping into the autonomous forklifts market, estimated to have a CAGR of 7.14% up to 2027, reaching a value of $12.2 billion. However, this shift will require close attention to pallet quality through investment in more durable pallets or more frequent quality inspections to ensure the removal of damaged units.
Read the full article, Mission Critical: Reusable Packaging is Optimizing the New Wave of Supply Chain Automation.
Companies in this article