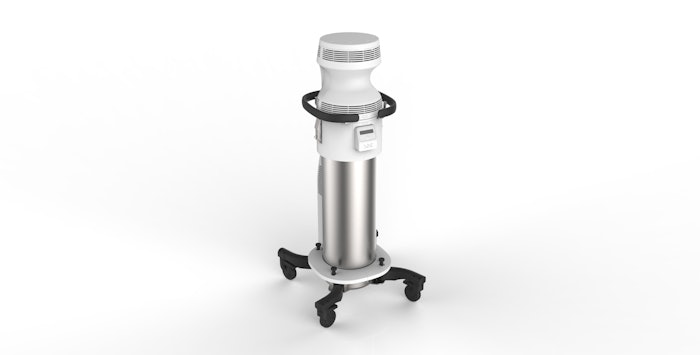 Cytiva, formerly part of GE Healthcare Life Sciences, has launched the VIA Capsule, reported to be the first liquid nitrogen-free cryogenic shipment system designed for the shipment of cellular therapies and cryopreserved apheresis.
The VIA Capsule system comprises a shipper unit, an integrated smart monitor, and a cryocooler. Combined, these provide the conditions and functionality required to ensure cell viability during the entire logistics process from the manufacturer to the patient's bedside. 
Designed by cryobiologists, the VIA Capsule system consists of a Stirling cryocooler which cools the shipper unit prior to transportation and gives extended temporary cryogenic storage when connected to a power source. Its internal thermal core provides five days of passive standby when disconnected from its power source, with an LCD interface displaying the time remaining at cryogenic temperature and current temperature of the shipment. The system also features a smart monitor which automatically uploads temperature, condition and location information in real-time to a dashboard in the Chronicle software platform. Additionally, the system has wheels designed to allow for easier maneuvering and delivery in a hospital setting.
Transport
All cryogenic shipments have a time limit. If the time is exceeded, the cellular products will warm and viability can be threatened. External factors such as extreme weather conditions or political unrest can affect transport routes and shipments. To address this issue, Cytiva has expanded its collaboration with World Courier. When shipping within the World Courier quality ecosystem, if an unscheduled delay occurs during transit, VIA Capsule shippers are held on-charge at a Cytiva certified VIA Capsule Charge Station until transportation can resume.
Eliminating liquid nitrogen simplifies shipping for the cell therapy manufacturer, courier and clinical teams. The optional temporary storage capability removes the sequencing pressures required to align manufacturing, logistics, and patient calendars. Combining the VIA Capsule with the Chronicle Software enables a level of control to provide a more secure and patient-centered vein-to-vein workflow.
Starting in August 2020 cell therapy manufacturers in Europe and the USA can access VIA Capsule demo units for validation testing. Cytiva expects to fulfill customer orders from September 2020.
Companies in this article