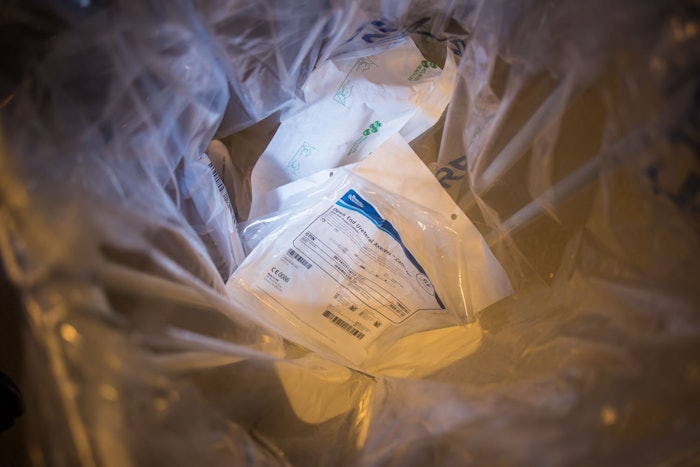 I get some weird reactions at conferences when I tell people I'm from California. I was once asked if we hate plastic bags (as a state?), and why we think everything gives us cancer (most of us don't!).
But I do care a lot about minimizing our impact to the planet and doing what we can for future generations, which is why I'm so excited to see new strides being made in sustainability in healthcare packaging.
Our March/April cover story looked at a hospital recycling program in Denmark, and some of the New Plastics Economy Innovation Prize winners. The Healthcare Plastics Recycling Council (HPRC) recently announced a recycling assessment to better characterize flexible healthcare plastics and determine their potential value to recyclers.
Some people eschew sustainability in the name of sterility and patient safety, but there are many working passionately toward a circular economy. (While the efforts are garnering more and more attention, it should be noted that some people have been dedicated to this cause for years.)
It's not a simple choice by any means—it requires looking at the big picture of resource usage, processing and more. Legacy machines for transport and packaging don't always play well with new materials. Downsizing a package that leads to more product waste is counter-productive. If a company thins a bag and then it shows up with pinholes, tears, etc., then that's product waste… all the water, raw materials, energy, labor and transportation (and money) that went into that product is wasted as well.
It may not be easy, but I know that with so many caring and intelligent individuals in the healthcare packaging community, there's bound to be progress in the area of smart sustainability.