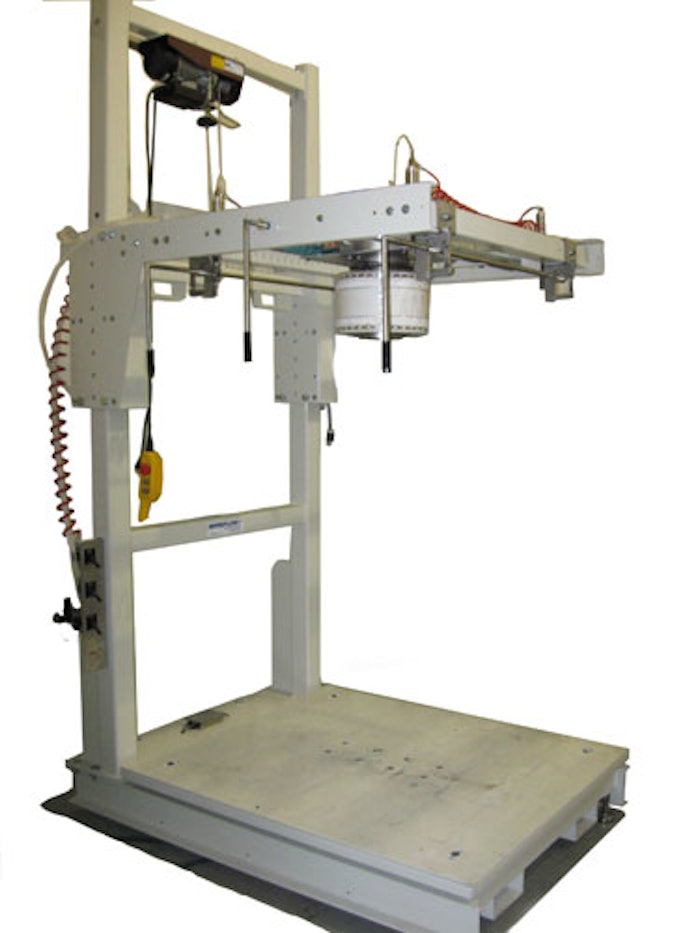 Filling Accuracy & Speed
The C1-2 Bulk Bag Filler uses an automatic gain in weight adjustment to monitor and compensate for any weight variation. Using programmable one-touch controls, the C1-2 Bulk Bag Filler operator can control Bulk Bag Filler operations as well as upstream in-feed devices. With accuracy within 1%, the C1-2 Bulk Bag Filler is ideal for companies who seek NTEP resale approval.
A filling rate of up to 20 bags an hour is attainable, depending on the 'flowability' of the product and the storage hopper or conveyor used to deliver the product to the C1-2 Bulk Bag Filler. The system offers broad applications in numerous industries including chemical, food, dairy, pharmaceutical, animal feed, plastics, minerals and aggregates.
Options
An additional benefit of the newly redesigned C1-2 Bulk Bag Filler is the greater ease to add custom features. The C1-2 Bulk Bag Filler can be customized to meet individual user requirements.
Below are some examples of custom features:
Power Height Adjustment:
This option lets the operator quickly adjust the height between filling cycles to accommodate various sized Bulk Bags.
Retracting bag hooks:
System that simultaneously opens/closes all bag hooks to allow for faster attachment/detachment of the Bulk Bag loops to the Bulk Bag Filler. 
Filling nozzle and inflatable mechanical seal:
A dust tight seal between the Bulk Bag Filler and the Bulk Bag for sanitary dust-free operation.
Liner inflation device:
Inflates the Bulk Bag's liner with ambient air and creates slight positive pressure to remove wrinkles and properly form the bag to assure maximum material capacity.
Roller Bed:
The roller bed system ensures faster off-loading of filled bags for increased productivity.
Electric or pneumatic vibrators: During the filling process vibrators improve material densification and compaction of the material in the Bulk Bag for better storage and transport. This increases productivity and maximizes the use of space.
Companies in this article