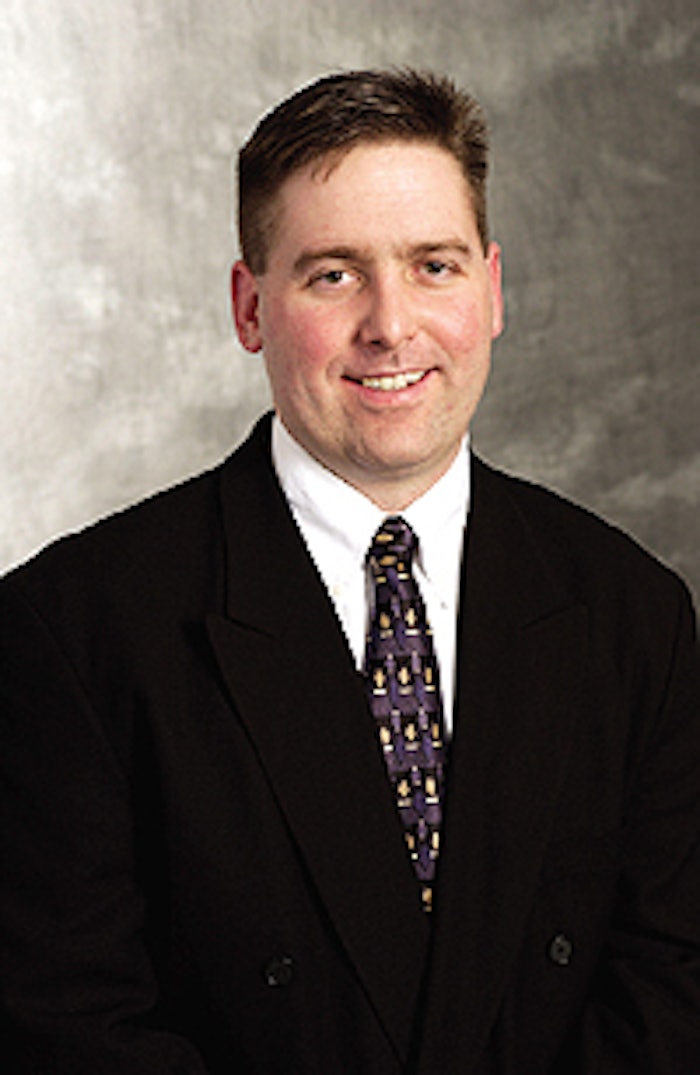 Enercon (Menomonee Falls, WI) promoted Mario Leonardelli to vp, engineering.
Rovema Packaging Machines (Lawrenceville, GA) appointed Maryann Walburn as regional sales manager for the Northeast territory.
Bruce Larson was promoted to the position of vp, sales and marketing, at Goodman Packaging (Waukegan, IL), while Scott Bogdal was promoted to vp, engineering.
R.A. Jones (Covington, KY) appointed Phil Johnson to the position of dir. of sales.
Buck Paper Co. (Plattsburgh, NY) hired Jay Recore as the manager of the sales team covering both northern New York and northern Vermont. Bethany Trombley joins Buck Paper as account manager for Vermont.
Fenton, Weber & Jones Packaging (Getzville, NY) appointed Don Forbes as account manager.
Nexpak (New York, NY) appointed Mark E. Mathisen as CEO.
Michael W.J. Smurfit will retire as chairman and director of Smurfit-Stone (Chicago, IL) in May. Replacing him will be Patrick Moore, current CEO.
Polypack (Pinellas Park, FL) hired Randy Wagner as southeastern regional manager.
Companies in this article