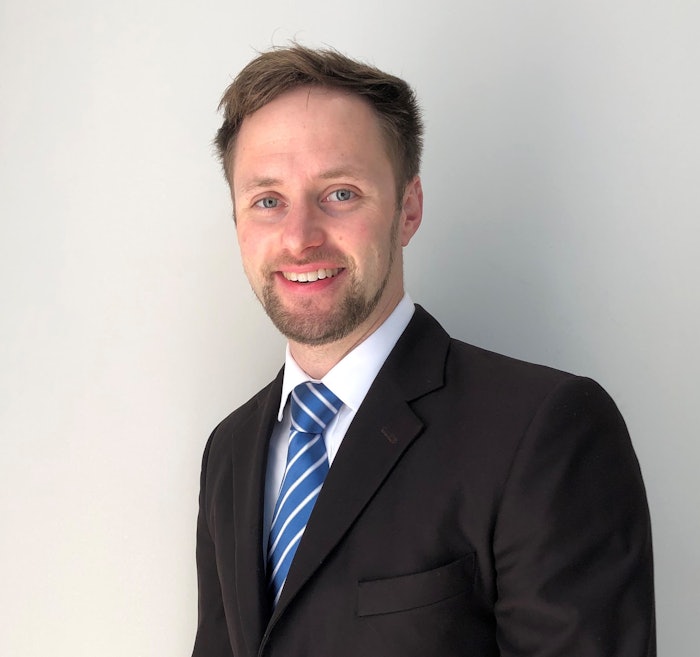 From his Los Angeles-area office, Leuprecht will oversee and direct all healthcare packaging market commercial activity in the Southern California, Arizona, Nevada, New Mexico, Colorado, Utah, and Texas.
Leuprecht has over 8 years of experience in the pharmaceutical market with over 5 years in the healthcare packaging machinery space with Uhlmann.
 
"Markus has the necessary technical skills, commercial acumen, and market knowledge to assist the pharmaceutical, medical device, and dietary supplement industries achieve both their packaging and related commercial growth goals" said Adrian Possumato, Sales Director for North America.
 
Leuprecht holds a Bachelor of Science degree in Pharmaceutical Technology from the University of Applied Sciences (Albstadt-Signaringen, Germany) and a Master of Science degree in Pharmaceutical Science from the Kingston University (London, UK).
"Markus' extensive knowledge of the healthcare packaging market coupled with Uhlmann's unparalleled designs and related output efficiency will not only reinforce our reputation as a center of excellence in our field, but also help our customers achieve the lowest possible total cost of ownership", added Possumato.
For over 70 years, the five brands of Uhlmann Group packaging machines, software products, and services have provided solutions that play a fundamental role in protecting sensitive products that improve the quality of life.