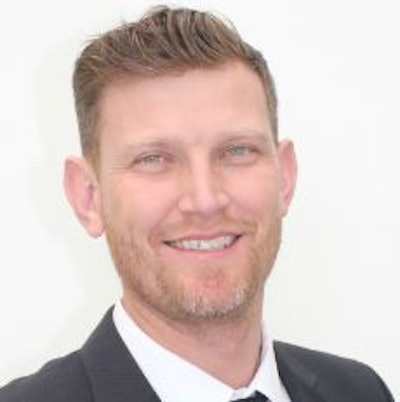 PCI's Jeremy Osborne, Manager of Project Management, will take to the stage on Tuesday, March 26 at 9am EST, with his presentation 'Accelerating into Early Clinical Trials with Speed and Flexibility'. Jeremy will discuss how to create solutions to optimize limited drug supplies for clinical trials and the advantages of using Just-in-Time packaging for early phase studies. In addition, he will discuss how to utilize phase-specific processes to accelerate through Phase I and II, along with how to develop strategic choices to maximize flexibility in clinical supply strategies.
Jeremy boasts a successful career in guiding customers through their clinical supply management strategies and leads a team of project management specialists at PCI. He said: "Ensuring that projects are managed efficiently, cost-effectively and on time are crucial to the services customers expect and what we strive to deliver at PCI. We have a number of effective and reliable strategies in place to meet this demand and I am delighted to be able to share our wealth of knowledge with the New England region."
PCI recently hosted events highlighting the advantages of executing early phase clinical studies. With considerable economic advantages paired with a favorable regulatory environment, broad access to diverse patient populations and well-established infrastructure, pharmaceutical and biotech companies are discovering many advantages to executing studies in the region, including speed to early phase studies.
PCI is a trusted partner for the global healthcare industry and has been providing development solutions that increase client's products' speed to market and opportunities for commercial success. PCI has proven experience that comes with more than 50 successful product launches a year and over five decades in the healthcare business. Many clients view PCI as an extension of their business and a collaborative partner, with the shared goal of improving patients' lives.
For further information about the clinical trials in Australia, visit: https://pciservices.com/phase-i-clinical-trials-in-australia/
To find out more about PCI, please visit www.pciservices.com.