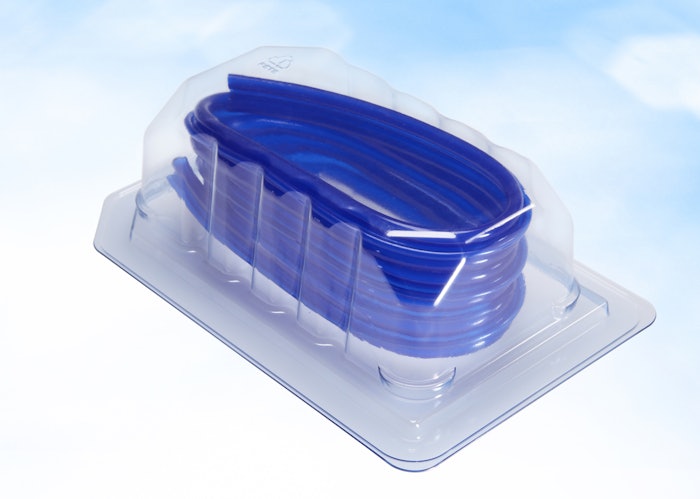 Tekni-Films will be featuring TekniMD™ PX films, a series of proprietary high-performance, thermoformable copolyester films that provide an alternative to PETG for medical device packaging. Standard PX film is suitable for form, fill and seal applications, while PX MED has superior denesting characteristics and is used as a substitute for silicone-coated PETG.
"Regulatory and voluntary environmental initiatives are prompting medical device companies to take a hard look at the recyclability of their components. Our copolyester-based PX film is recyclable in the #1 stream. This means non-surgical waste applications and manufacturing scrap can more readily be turned into recycled material for use in subsequent generations. PETG, on the other hand, is categorized as a #7 which does not have the same downstream options. Further, because copolyester films are also more cost effective, these new structures are viable replacements," explained Melissa Green, senior director of global marketing for films.
For those looking to find alternatives for Barex® materials, Tekni-Films has also developed an extensive line of high barrier structures that are available globally. The business unit has multiple thermoformable blister/tray film structures, heat-sealable pouch/lidding options, and the ability to manufacture customizable structures. Materials include COC/EVOH laminations, COC/EVOH/PP coextrusions and PX/EVOH/Aclar® laminations.