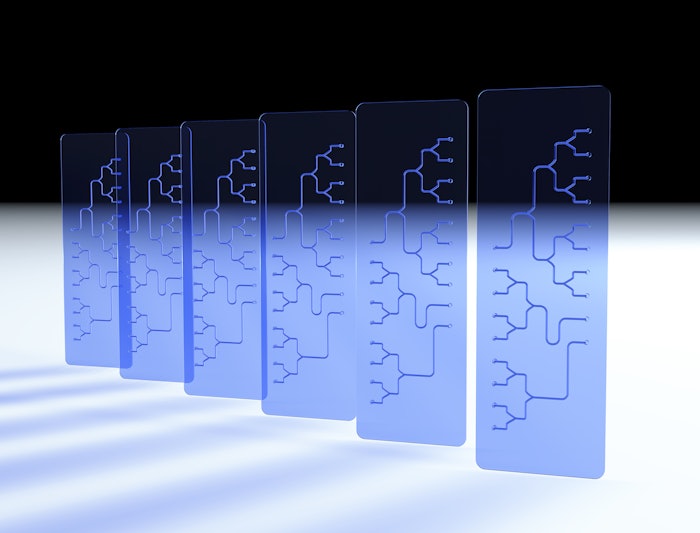 TOPAS Advanced Polymers continues to focus on the expanded adoption of cyclic olefin copolymers (COC) in a broad range of end-use applications in key markets such as healthcare, packaging, optics, and electronics.
The performance profile of TOPAS®COC finds strong appeal in the healthcare industry (drug delivery and blisters/trays) and diagnostics (POC/PCR/microfluidics).
TOPAS COC serves as an alternative to Barex®polyacrylonitrile (PAN) in a range of pharmaceutical packages such as medicinal pouches and patches and other applications such as food and cosmetics that require strong chemical resistance and adsorption.
The company works closely with OEMs and processors to create next-generation products. TOPAS COC provides purity, drug compatibility, transparency, biocompatibility, and dimensional stability for demanding, high-performance end uses.
TOPAS COC resins are also being employed in wearabledrug delivery devices for medications such as insulin and pain medicines. Here, TOPAS works with processors and OEMs in the production of parts with complex geometries and tight tolerances. The material enables consistent, reproducibledosing and facilitates miniaturizationof drug delivery systems.
In diagnostic products such as microfluidics (as shown in the photo here) and microplates, TOPAS COC delivers chemical resistance and UV transparency compared to competitive thermoplastics like polystyrene (PS) and polypropylene (PP), while being easy to manufacture in volume via simple injection molding compared to alternatives like glass and silicones.
With the 92% clarity and mold detail of TOPAS COC, well counts are maximized, flow channels can be incorporated, and analyses are optimized.
Due to its ultra-high purity, TOPAS COC has low leachables and extractables, resulting in the most reliable and repeatable results. The inert nature of the material prevents interference with reactions and analyses.
Other features include UV transparency of any plastic, heat resistance suitable for PCR or sterilization, and low autofluorescence.
As a commercial alternative to Barex®PAN in pharmaceutical packages, PAN and COC come from the opposite ends of the polymer spectrum but they offer similar properties when it comes to barrier/permeation performance and strong chemical resistance, according to the company.
While not a one-for-one replacement for PAN, COC delivers effective chemical resistance and low adsorption rates with medical-grade chemical contents such as nicotine for patches. COC's adsorption of nicotine is less than that of PETG and ethylene vinyl alcohol (EVOH). TOPAS' converter customers have developed innovative nicotine patch packaging solutions utilizing COC for the transdermal industry.
Companies in this article