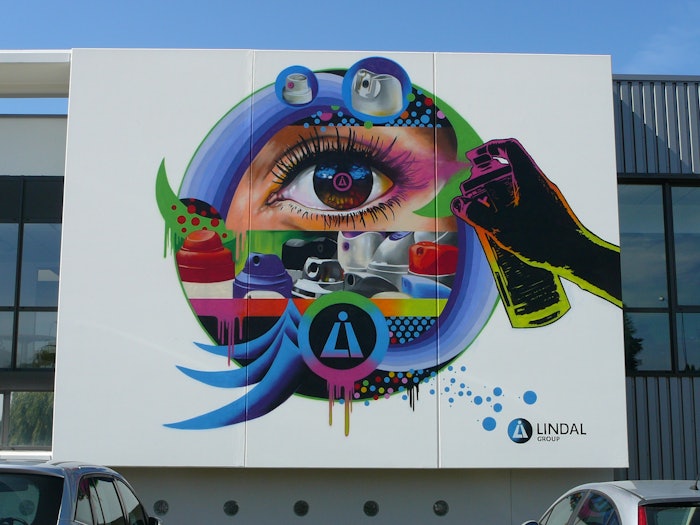 If, indeed, one picture is worth a thousand words, the graffiti art mural commissioned by the LINDAL Group, a worldwide leader in aerosol technology, dramatically illustrates the world-class capability of the company's packaging solutions.
The two artists commissioned by Katharina Lilienthal, Lindal Group's VP Innovation & New Product Development, created an eye-popping fresco that now boldly adorns the exterior of the company's new Global Innovation Center.  This facility is designed to leverage the company's global aerosol expertise and further support customers in development of new-generation packaging solutions. 
The Global Innovation Center is based in Briey, France, and is "another example of Lindal Group's commitment to long-term strategic planning that ensures future success for the company's worldwide aerosol customers," according to Lindal's Lilienthal.   The worldwide, official launch event for the facility is set for the first quarter of 2014.
The LINDAL Group develops and manufactures valves, actuators and spray caps for aerosol products used in pharmaceutical, cosmetics and food applications. 
 
Companies in this article