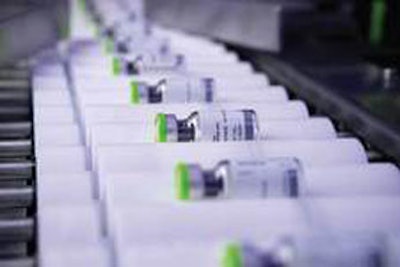 "The branded pharmaceutical market is facing a patent cliff in terms of key products coming off patent in the near future," says Justin Schroeder, director, marketing and business development for contract packager
Anderson Packaging Inc.
.
"Looking at the status of the pharmaceutical market, he says, "the environment includes generics product growth, and companies face compliance and adherence challenges that influence packaging."
The Rockford, IL, firm specializes in clinical and commercial contract packaging, and is a wholly owned subsidiary of the Amerisource Bergen Corp. At Rockford, Anderson Packaging runs eight manufacturing facilities with more than one million square feet and 125 individual packaging lines, supplying pharmaceutical manufacturers of all sizes in the U.S. and in foreign countries.
Healthcare Packaging asked Schroeder about some of the key issues Anderson Packaging sees in today's pharmaceutical market. Below are his responses:
• Growth in biologics. "There's a move toward more large-molecule delivery systems, with nontraditional delivery forms for injectibles, transdermal patches, and eye-care formats for biologics, vaccines, and parenterals."
• Generics. "It's an extremely cost-conscious area, with compliance-prompting packaging formats. Walmart is an early adopter of this type of packaging. The market dynamics here focus on being first-to-market, with fierce competition, and fast attrition in market share. There's a platform for growth in generics."
• Compliance and adherence. "There's a significant problem facing the industry. ABPG has focused its investment on user-friendly and secure packaging through a variety of commercial packaging formats." He adds, "The FDA is evolving, and the pharmaceutical industry needs to evolve along with it."
Schroeder sees growth in cold chain/refrigerated products, in the need for security for high-value, potent products, as well as international growth and increased global packaging demand.
Not surprisingly, Schroeder also sees the pharmaceutical community putting greater focus on the financial bottom-line. "There's a reconciling of assets and investments, with greater emphasis on return on investment. The traditional pharmaceutical approach is being replaced by companies looking to make better use of capital, improving their Overall Equipment Effectiveness [OEE], and moving from tactical, project-based outsourcing to a more strategic, partnership-based approach to outsourcing from product concept through commercialization, as a way to spread economic costs, improve service, and package performance."
The Anderson executive also sees pharmaceutical firms consolidating their vendor base, looking for long-term partnerships and value-added services "There's a need to offer value-added differentiated packaging, and a move to more compliance-prompting packaging."
Companies in this article