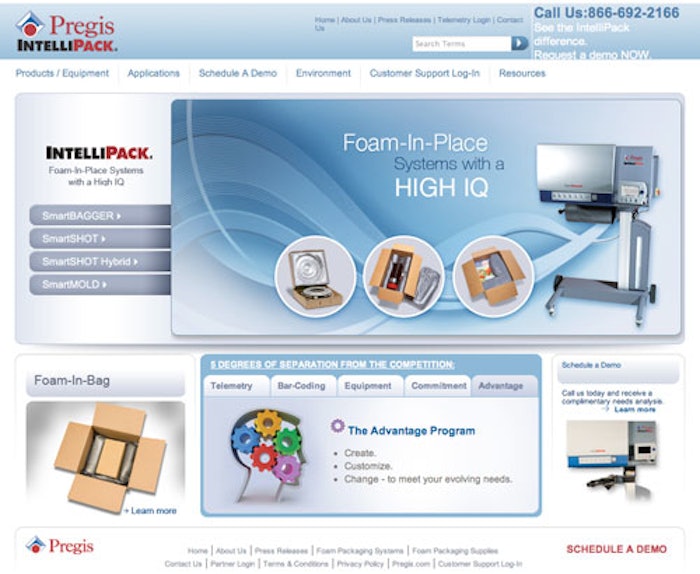 The home page also prominently features an invitation for a no-obligation, on-site demonstration.

"There are several misconceptions about foam-in-place, particularly where the environment is concerned. The new website is an ideal place to explain the facts and help dispel some of the myths," said Todd Hanna, vice president and general manager of Pregis' FIP systems. "We explain the recycling stream, reusability, compression properties, shipping efficiencies and more."

Pregis IntelliPack has pioneered FIP technology that sets it apart from competitors. Key aspects include a telemetry function which enables proactive preventative maintenance 24/7 via computer monitoring and bar coding which controls the amount of consumables. By removing the guesswork--materials and packaging components are better managed; pack consistency and line efficiency are improved.

"Because our FIP technology is different from what most have previously experienced, the new website invites companies to contact us for a no-obligation needs analysis and demonstration. It's a 'no hassle' way to experience what our technology can do and how it can positively impact the packaging operation," Hanna said.
Companies in this article