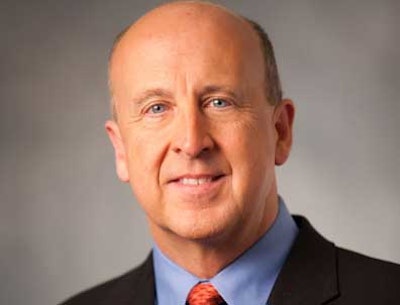 In his new position, Mr. Brehm will have responsibility for day to day operations of the global business and will manage the strategic direction of the company. Previously, Brehm held the position of Chief Operating Officer, to which he was promoted in 2008, with responsibility for all domestic operations. Prior to that, Brehm was Executive Vice President of Sales and Marketing. He will report to the founders of the company, Hershey Lerner, Chairman, and Bernie Lerner, CEO.

Brehm originally joined Automated Packaging Systems in 1976 as a sales rep in Los Angeles, then worked as Regional Sales Manager in Atlanta, and Corporate Marketing Manager at headquarters in Streetsboro, Ohio through 1991. In 1992, Brehm purchased his own sales representative and distributorship company in Atlanta with rights to sell Automated Packaging products in the Southeastern US. After 12 years of successful growth, he sold those distribution rights to his territory and returned to Automated Packaging as Executive Vice President of Sales and Marketing in 2005.

A native of Mantua, Ohio, Cliff Brehm attended Kent State University and Baldwin Wallace College, in addition to colleges in Southern California and Georgia. He now resides in the Walden Community of Aurora. He has been married for 25 years and has two daughters. His interests include running, cycling, golf and international travel.

Company co-founder and CEO, Bernie Lerner says, "Cliff has been employed or affiliated with Automated Packaging Systems for a total of 33 years and his successful leadership has been evident throughout his career." "He knows our customers and our products as well as anyone in the packaging industry and we are excited to have his energy and experience lead us into the next decade as we invest in new products and global expansion."
Companies in this article