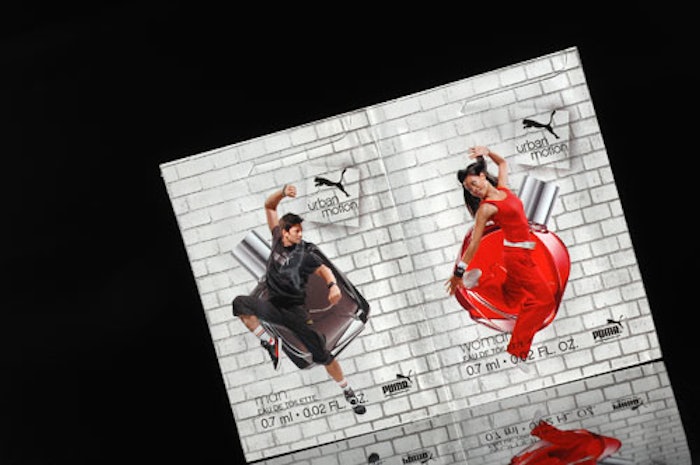 First reward: "Azzaro Elixir For men" – Clarins Group

The "Prestige Hélio Cosmétique" rewards the "Azzarro Elixir For men" sample – aestheticism jewellery.

The challenge this year resided in the difficulty in:
• Restoring the volumes
• Maintaining the balance with grey in the four-colour process
• Printing silver text on an OPP film

Another challenge: registration difficulties

Second reward: "Puma Urban Motion" - Procter & Gamble Group

SOCOPLAN received the "Super Prestige Hélio Technique".

The "Super Prestige Hélio technique" rewards the "Puma Urban Motion" sample.

Printing this bag was achieved using a four-colour process with a balance of grey with perfect registration quality.

This award recognises printing deemed as the most advanced by professionals in Gravure Printing. Once again this year, Socoplan is a reference in terms of printing.
Companies in this article