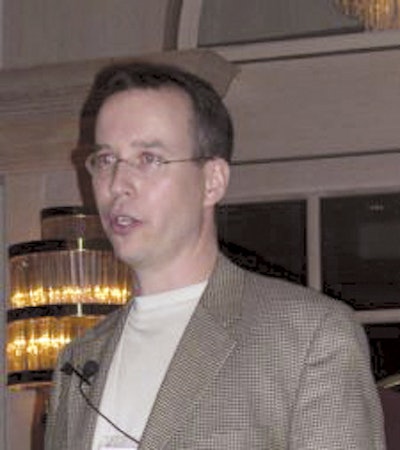 While perfection hasn't been reached, medical firms have done a good job during the past decade, according to a Food and Drug Administration study of 10 years of recalls. So reported Mike Scholla of DuPont Medical Packaging at HealthPack 2004, held March 18-19 in West Palm Beach, FL. The event was presented by Innovative Technology Conferences.
Scholla's comments were made during the panel discussion, "Current Events and the Future of Packaging Requirements." Joining Scholla on the panel were Hal Miller of PACE Solutions, LLC (and previously Johnson & Johnson), Nick Fotis of Cardinal Health, Medtronic's John Spitzley, and Curtis Larsen, also with DuPont Medical Packaging.
Scholla said FDA's study reported 260 recalls in 10 years, with an average recall level of around 25 during the past 15 years. Through early March 2004, six recalls had been recorded. These numbers, Scholla indicated, reflected the industry's competence, estimating that there are at least 25 million "opportunities" for recalls every year in medical packaging. That said, one audience participant expressed concern during a question-and-answer exchange after the panel discussion by saying, "Twenty-five recalls are okay, as long as they're not mine."
The two most prevalent medical packaging challenges concern proper sealing, and pinholes in materials. Miller, along with many others throughout the conference, pointed out that testing, documentation, and validation are critical in the effort to eliminate packaging errors.
HealthPack began in 1991. This year's event drew a record 123 attendees and 20 exhibiting companies. HealthPack 2004 was sponsored by Eastman Chemical Co., Mocon, and Packaging World magazine. HealthPack 2005 is scheduled for March 23-24 at the Hilton Palacio del Rio hotel in San Antonio, TX.
Multiple standards
The panelists, along with session moderator Ron Pilchik of The Techmark Group, all lamented the challenges they faced from standards. These are issued by their own companies, FDA, and an "alphabet soup" of regulatory bodies that make compliance difficult for medical firms to get a packaged product to market.
One audience member expressed his frustration: "I'm wading my way through so many standards that I'm trying to develop a list of the most critical ones to which I have to pay particular attention." Some audience members and panelists wished for a "standards guide," yet the reality seemed to be that changes both in the United States and Europe made for a constantly moving target. Panelists agreed that ongoing validation was a necessity for medical device makers.
Despite those challenges, Miller believed "the state of evaluation in the industry is excellent. Six Sigma and statistical process control methods were things not available years ago." DuPont's Larsen added that much of "today's equipment gives constant information on the process." Even when armed with such information, though, he noted that a single standard may not be possible.
Are we doing things properly?
Dave Brown, of medical device maker Datascope, delivered the conference's keynote address, "Are We Doing Things Properly?" Brown, with 24 years of medical packaging experience, discussed three "case history" examples of how his experience as a consultant helped solve packaging challenges for medical device manufacturers. He explored package design issues, material and vendor selection, labeling, transportation, validation, and European approval.
"Locate qualified translators, and translate only those languages" for countries you plan on doing business with, he said. Brown described the key languages as FIGS (French/Italian/German/Spanish). "And make sure you don't translate until there will be no more copy changes." For help on international symbols, he recommended the Web site www.medical-language.com.
He implored HealthPack attendees to know what they wanted for their packaging and where to find the materials and machinery. "Knowing the right materials and where to purchase them can save you 25- to 50-percent in material costs," said Brown.
In determining vendors, he felt that larger suppliers tend to provide better quality, but less flexibility than smaller companies. Either way, he encouraged manufacturers to "respect your suppliers [because] you never know when you might need a favor."
The address concluded with Brown recommending the www.iopp.org Web site. Within the site, he encouraged attendees to look in the Certification Program under Certification Papers and click on "Building a Medical Package in Today's Environment."
Design and validation
Two-part workshops filled the afternoon of the conference's first day: "Package Design and Validation," by Quality Tech Services' Gerry Gunderson was the front half of the first workshop. It focused on "Computer-Aided Design of Package Components." In his "maxims of medical tray design," Gunderson said, "the end-user's expectations and interaction is really all that matters." By end user, he was referring to medical staff personnel who use the package. "Packaging has to be part of the R&D process," he said, referring to creating a user-friendly package from the start.
Gunderson focused on the psychology of end users and said there should be feedback between device makers and end users throughout design, selection of sterilization methods, material choice, and the intracacies of the formed tray. "Remember to design for the end users," he advised. "And leverage your thermoform vendor's experience because thermoforming is an art."
DDL's Pat Nolan gave the second part of the first workshop, "How to Validate Package Systems for Medical Devices," using a case study of a fictitious start-up medical device company as the basis for his presentation. He described package components, and materials and equipment qualifications. He then went through package design, development steps, and testing procedures.
Nolan discussed equipment installation, equipment performance, package process, sterilization, package performance, and final package design. This case history, he noted, had to be completed within a nine-month window, with package system validation costs not to exceed $20ꯠ.
Specifications and justification
The second workshop on the first day was "Specifying Package Equipment and Gaining Approval." It was presented by Tom Misik of Belco Packaging Systems who walked attendees through a complex document about specifying a tray sealer. The document detailed machine functions, defined its features and tolerances, provided drawings, safety precautions, operational procedures, as well as hardware/software, and spare parts details.
The other half of this workshop focused on costs pertaining to purchasing equipment, delivered by Ivan Heit of American Packaging Capital, an equipment financing company. Heit's presentation, "Financial Alternatives to the Capital Appropriation Process," looked at replacement cost justification. He said the most important step on a new or replacement project is to develop a sound cost justification based on material and labor savings, as well as equipment speed and output, overhead, and equipment purchase price per unit.
"If the justification on the investment is more than 24 months, he said, "consider leasing as an alternative." He said that leasing would be a way to move a project forward in the event that an equipment purchase would create an unsatisfactory payback period.
Wrapping up
The second day focused on advances in packaging equipment and materials, primarily in medical tray sealing equipment. Panel speakers were Kent Hevenor with Sencorp, Charles Trillich of Packworld USA, Atlas Vac Machine's John Abraham, Doyen Medipharm's Ray Johnson, and Belco's Tom Misik.
Scheduled materials presentations were "Advances in Packaging Materials," by Dhuanne Dodrill of Rollprint, "Protective Package Testing," by Dave Huntley of Lansmont, "Update on MicroBarrier Testing," from DuPont's Scholla, and "Reducing the Risks of Medical Packaging," by Techmark's Ron Pilchik.
Companies in this article